After Brittney Griner's "Character" Got Questioned by Some Critics, Legendary WNBA Voice Makes Bold Claim on Russian Court System
Published 09/27/2022, 8:30 PM EDT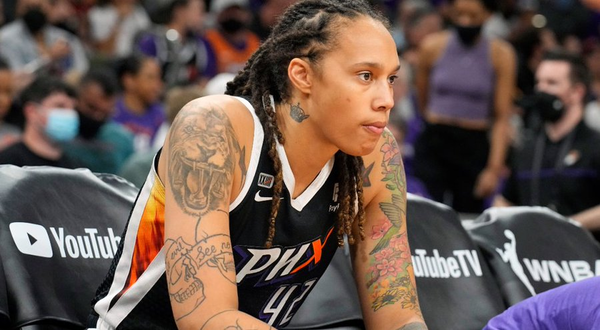 Controversial WNBA figure Brittney Griner started making a name for herself while she was in college. Playing for the Baylor Bears, she established herself as one of the top talents in the country.
ADVERTISEMENT
Article continues below this ad
Recently, the current head coach of the Baylor Bears, Nicki Collen, lashed out at the state of Griner. Moreover, she asserted that Griner's sentence is quite a long one.
ADVERTISEMENT
Article continues below this ad
Nicki Collen, the former WNBA Coach of the Year spent some time talking about one of Baylor's greatest ever players during a media event prior to the next season.
She said, "No one's saying she didn't make a mistake. None of us are perfect. But I guess I would wanna know if I did something and was stuck in a foreign country, what it was, what it wasn't. I think we all know that 10 years is a long time." As a result, Collen joins the long list of Americans who deem the sentencing of the Russian judiciary harsh and unfair.
Although Brittney Griner has not played under Collen, it seems her Alma Mater has not forgotten about one of their best players. During the 2012-13 season, Griner swept all major awards for a second time. Some of her accolades include AP Player of the Year, Wade Trophy, Naismith Trophy, USBWA Player of the Year, and Wooden Award.
Moreover, she won the Defensive Player of the Year award for a third straight year. Talk about domination! Thanks to such a phenomenal college career, she was picked by the Phoenix Mercury as the #1 overall pick.
Former POTUS called Brittney Griner 'spoiled'
Ever since her controversial arrest by Russian officials earlier this year, Brittney Griner has the whole world divided on opinions. While some feel she should complete her time in Russia, some feel the officials should bring her back to the United States.
ADVERTISEMENT
Article continues below this ad
Former POTUS Donald Trump was not one to shy away from expressing his thoughts about her. "She went in there loaded up with drugs into a hostile territory where they're very vigilant about drugs. They don't like drugs," said Trump.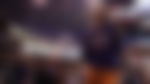 Trump also criticized the Government's plan to bring Griner back with a swap deal involving a Russian arms dealer while calling the Phoenix Mercury star 'spoiled'.
ADVERTISEMENT
Article continues below this ad
WATCH THIS STORY: F1 Driver Danniel Ricciardos Reaction To An Iconic Shaquille ONeal and LeBron James Dance Off Will Leave Fans In Disbelief: All Right So We Got Shaq Attack In The House
What are your thoughts regarding the Brittney Griner situation? Let us know in the comments down below.