After Living the LeBron James Dream, 23-Year-Old Timberwolves Star Reveals Reaching Cloud Nine
Published 03/09/2023, 12:50 PM EST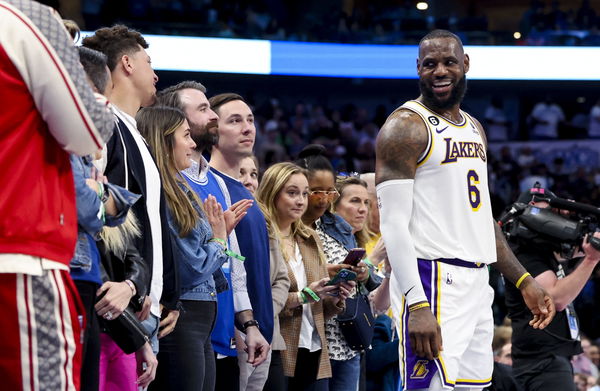 The Lakers star, LeBron James is out with a foot injury but he is still keeping up with all that is happening on the court. During a recent game, James fulfilled a rising NBA star's dream. On Tuesday, the Minnesota Timberwolves notched up a victory against the Los Angeles Clippers in a thrilling game that ended 108-101. The Timberwolves star, Naz Reid rallied 12 points in just eighteen minutes on the court and captured the eye of the King himself with his explosive dunks.
LeBron James' tweet put Naz Reid on everyone's radar.
The 23-year-old center for the Timberwolves following the win appeared on the NBA Players Get Outta Pocket podcast.
ADVERTISEMENT
Article continues below this ad
One of the panelists asked the player how it feels to be applauded by great players like LeBron. Naz humbly responded by saying, "that's a feeling you want growing up." He added, "[coming] into the league undrafted, [he's] trying to get recognized, and for one of the highest if not the highest [players] right now to notice [my game] is a special feeling."
Naiz Reid got toooo much game!!

— LeBron James (@KingJames) March 1, 2023
With James on the bench, the Lakers need new gameplay.
In his rush to appreciate the talent that is Naz Reid, LeBron misspelled his first name. The young superstar might just let this error slide, given how he is already reaching cloud nine from the King's acknowledgment.
ADVERTISEMENT
Article continues below this ad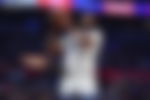 Based on Reid's play in the season so far, it is surprising he entered the league undrafted. The recruiters might be rethinking their decisions now. And while the Akron Hammer might have rushed, the Lakers will be sure to take their time when they match up against the Timberwolves.
Even though the Lakers are holding their ground, with talents like Naz Reid on the current roster-  they might need to shift strategies.
ADVERTISEMENT
Article continues below this ad
WATCH THIS STORY: With Confession on "Extraordinary" Abilities at Age 38, LeBron James Acknowledges He's Not a Normal Human: "That's My Job Description"
Just like Naz Reid said, getting recognition for your talent that too from one of the greatest in the field is always elevating. That being said, it will be a thrill to watch him play on the court against the King himself. Hopefully soon!
Edited By: Gideon Mathson