After Scottie Pippen Calling "Last Dance" Propaganda, Insider Makes Stunning Claim on Michael Jordan's Relationship With Other Bulls Stars
Published 04/15/2022, 10:41 PM EDT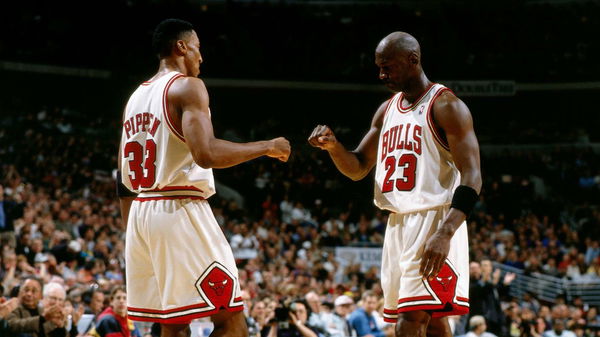 When it comes to winning, few did better than Michael Jordan and Scottie Pippen. The duo won six championships together and are one of the best duos in NBA history. However, while their on-court bond worked wonders; off the court, things weren't as rosy. Notably, Pippen was not a fan of the 'Last Dance' docuseries. He felt it was more about Jordan rather than the Bulls. Now, an NBA insider came out and made surprising revelations about Jordan's feelings from the backlash.
Jordan was one of the most fierce competitors in the league. His only objective came with wanting to win a basketball game. Hence, he was not the most enjoyable person to be around during practice. As a teammate, Jordan pushed his fellow mates to the limit to make sure they deliver on the big stage. On one occasion, he even punched Steve Kerr during practice when things got heated between them.
ADVERTISEMENT
Article continues below this ad
Recently, an NBA insider came to the front and spoke about how Jordan felt with all the criticism coming his way.
WATCH THIS STORY: Shaquille O'Neal Has a Four Word Message for Will Smith and Jada Smith After Oscars "Slapgate"
Michael Jordan affected by the backlash?
The 'Last Dance' docuseries showcased how MJ and the Bulls became a successful dynasty over time. However, Pippen did not see it that way. He felt Jordan got the documentary out for making his own case solid. In addition, he disliked the fact of how the series did not give credits to his teammates, but just Jordan. Pippen highlighted how multiple teammates felt about Jordan. This brought in a lot of criticism to Michael and Jackie MacMullan feels that got to the six-time MVP.
ADVERTISEMENT
Article continues below this ad
She said: "I don't think he was particularly thrilled with the blowback from The Last Dance and some of the things that came back at him. I think some of it flummoxed him a little bit to be honest."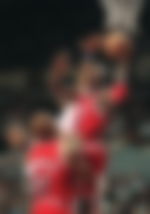 The 'Last Dance' series was a major hit when it came to telling the inside story of one of the greatest dynasties in basketball. But for Jordan, a lot of his approaches were put into question. Notably, the treatment of his teammates was a major highlight. But while Jordan was harsh, he did so to bring the best out of his teammates. Even his former teammate, Will Perdue said Jordan was a great teammate despite crossing the line multiple times. While most stuff does not affect Jordan, it is possible he did not like the hate because it came from someone so close.
ADVERTISEMENT
Article continues below this ad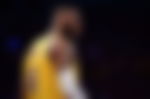 Pippen and Jordan were a smooth duo on the floor. When they played, it looked like there was nothing but love and admiration between the two. But it seems the 'Last Dance' series opened up some past wounds between the two and their genuine relationship only came to the surface. Do you think this affected Michael Jordan? Let us know in the comments below.