After Stephen Curry's N*de Photos Were Allegedly Leaked Online, Wife Ayesha Handled the Matter in Her Own Way
Published 08/25/2022, 5:30 PM EDT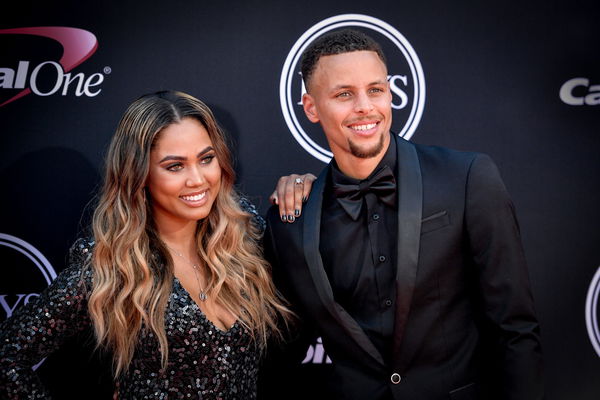 Ayesha Curry made some comments that raised eyebrows after n*de photos of her husband, Stephen Curry, were allegedly leaked on the Internet. In fact, the Golden State Warriors superstar's wife implicitly remarked on the incident during her Instagram live. However, media sources had confirmed that the alleged n*de photographs didn't belong to Stephen Curry.
In December 2019, the Internet was set ablaze after the news of Curry's n*des being supposedly leaked online spread across social media like wildfire. At that moment, the Dubs guard was nursing a broken hand. Soon after, sources confirmed that the concerned images didn't have anything to do with Curry.
ADVERTISEMENT
Article continues below this ad
Ayesha Curry talks about Steph's alleged n*de pictures
Meanwhile, Ayesha Curry addressed the issue that had the whole Internet concerned. In fact, the author of 'The Seasoned Life' joked about the fiasco during her Instagram live session.
In other words, Ayesha claimed that she, "had all of the ingredients on hand" to make "eggplant parmesan". Her light-hearted humor provided some comic relief amid all the craziness.
The supposed nude pic of Stephen Curry is 'absolutely' not him, his agent has told me. #GSW @Warriors

— Alex Raskin (@RaskinDailyMail) December 20, 2019
Meanwhile, Stephen Curry's agent confirmed that the pictures "absolutely" didn't belong to the two-time MVP. On the contrary, the whole thing was a hoax from the jump.
Stephen Curry and Ayesha's married life
As devout Christians, Steph and Ayesha quite stereotypically saw each other for the first time at a North Carolina church. At that time, Steph was only 15 years old, and Ayesha was 14. However, the two didn't start dating till much later.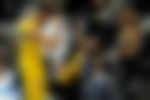 After entering the league, Curry got a chance to meet Ayesha again during a trip to Los Angeles. During the time, she was living in LA as an aspiring actress.
During Curry's East Coast visit for the ESPY Awards, the two hung around as friends. However, it didn't take long for them to fall in love with each other. Soon after, the couple got married despite being in their early 20s.
ADVERTISEMENT
Article continues below this ad
The following year, the Currys welcomed their first child, Riley. In 2015, the couple gave birth to another girl. This time they named her Ryan.
About three years later, they were blessed with their first boy. Steph and Ayesha decided to name him Canon.
ADVERTISEMENT
Article continues below this ad
WATCH THIS STORY: Nina Agdals Relationship History: Logan Paul, Leonardo DiCaprio, and Others
Stephen and Ayesha Curry continue to be each other's support systems. Arguably one of the most beautiful images to emerge out of this year's NBA Finals was the couple embracing each other after the Golden State Warriors' victory.