After Ushering Multiple Ladies to the Bedroom, Dennis Rodman's Antics Were on Loud Speaker During Wild 2010 Pool Party
Published 11/18/2022, 11:10 AM EST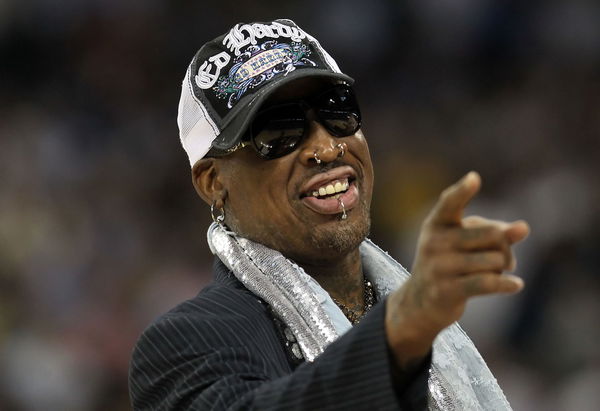 Dennis Rodman is arguably the biggest party animal in the history of the NBA. The Chicago Bulls legend was known for his controversial statements and bizarre moves, which made him the bad boy of the league. However, one of his most peculiar qualities that even surprised his former Bulls teammate, Michael Jordan, was his ability to get drunk while partying all night and then put on a solid performance the next day.
ADVERTISEMENT
Article continues below this ad
Notably, Rodman is known for getting pretty drunk and ending up in embarrassing situations. One such incident occurred during the Hamptons pool party in 2010. The guests at the party shockingly heard Dennis Rodman's antics on loudspeaker after he took a bunch of girls to his bedroom.
ADVERTISEMENT
Article continues below this ad
Rodman co-hosted the party with popular actor Kevin Dillon in the late summer of 2010. The pool party was organized at Hotel Indigo in Hampton Bays. The five-time NBA champ soon became the center of attention when he showed up wearing a pink tank top.
Dennis Rodman appeared to be completely immersed in the party spirits with drinks flowing all around. However, the Worm ended up making a huge mistake when he took six women to the bedroom with a mic in his pocket.
Partygoers heard Dennis Rodman's lovemaking on loudspeakers
The partygoers at the Hampton Bays were shocked to hear some strange noises during the early morning hours. The crowd heard sexual details coming from Dennis Rodman's bedroom, as he talked over the music during the pool party.
A source present at the party stated that the two-time NBA All-Star had a lot to drink. In fact, he was giving shout-outs on a cordless mic through the evening. Eventually, he took six girls into the bedroom along with him. However, he forgot about the mic in his pocket.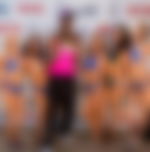 ADVERTISEMENT
Article continues below this ad
As a result, the crowd got to hear Rodman describing sexual details about his plans for the women. Fortunately, the party organizers pulled the plug before the Bulls legend went into more explicit details.
The shocking incident became an overnight news story, resulting in a statement from Rodman's agent. Darren Price stated, "He was unaware of the microphone being turned on…I do know he had a few drinks in him."
Watch this story: Dennis Rodman's omnipresent nudity inspired the cast of the surreal life to do something bizarre 
ADVERTISEMENT
Article continues below this ad
Luckily, the mic was turned off before Rodman went into the details during his encounter with multiple ladies in the bedroom.
What do you think of Dennis Rodman's colorful personality? Let us know your thoughts in the comments.