Aged 50, Shaquille O'Neal Makes Scary 6-Word Admission on His Own Death
Published 01/20/2023, 8:30 AM EST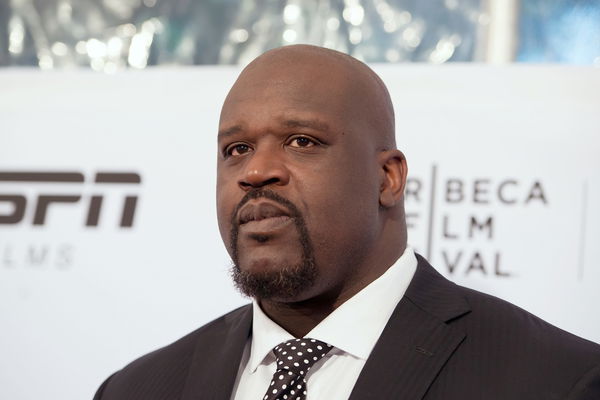 Shaquille O'Neal is an evergreen personality. Be it his on-court performances or his actions off the court, Shaq has managed to win fans' hearts all over the world. That's what Jamal Crawford feels as well. "Shaq, Snoop Dogg, Michael Jordan, they're timeless," Crawford mentioned as he made an appearance on 'The Big Podcast with Shaq'. However, Crawford made this statement after the Big Aristotle's scary admission about his own death.
As co-host Nischelle Turner and Jamal Crawford were celebrating winning an argument against Shaq, the Los Angeles Lakers legend said that he was embracing his old self and made a six-word admission. "I only got nine summers left," he stated. Shaq then went on to explain how a comedian's words messed him up 10 years ago.
Shaq explained how a comedian once said to a then-40-year-old Shaq that he has "20 summers left". At the time he didn't worry about it too much. However, as he's about to turn 51 in March, Shaq said that he now has just nine years left. Despite Crawford trying to reassure the big man, Shaq stayed firm. "I know I got a long time but I'm gonna be 60 bro," he said.
ADVERTISEMENT
Article continues below this ad
Crawford, in an effort to change Shaq's mood, said, "Him and Biggie gave big guys confidence." Shaq then revealed the surprising anti-aging product he uses.
Shaquille O'Neal uses anti-aging cookies
O'Neal said, "I'm taking every anti-aging thing there is." He continued, "You know what I'm taking now? Anti-aging cookies. They got anti-aging gummies. I'm taking everything right now."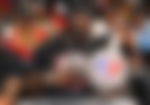 Nischelle then asked the Big Diesel what was wrong with staying natural. Shaq answered back definitively, "I don't wanna get old." Even though the four-time NBA champion admitted that he felt like an 18-year-old kid in mind, getting closer to 60 made him feel pukish. "You know what comes after 60?" Shaq then asked his fellow co-hosts. He answered himself, "OFH. Old Folks Home." That resulted in some friendly banter between him and Crawford and it proved to be the end of that discussion.
ADVERTISEMENT
Article continues below this ad
Shaq is embracing his oldness
Earlier on in the same podcast, Shaq stated that he was ready to embrace his oldness. He then contradicted himself when he said that he did not want to get old as he has previously mentioned that he did not want to be young anymore. Using anti-aging is perhaps a clear indicator of what his intentions might be right now.
WATCH THIS STORY: How much did Shaquille O'Neal weigh at birth?
ADVERTISEMENT
Article continues below this ad
Despite Shaq growing old, he remains one of the most entertaining and fun-loving personalities in the world. As Crawford rightly stated, Shaq might be 51 years old soon, but his health and actions state otherwise.
What do you make of Shaq's comments on his age? Let us know in the comments below.