'Ain't on That Level': Shaquille O'Neal Explains His Criticism of Utah Jazz's Donovan Mitchell
Published 08/26/2021, 7:30 AM EDT ---
---
When you hear the word 'Dominance', Shaquille O'Neal is the first player to come to mind. The 'Big Diesel' became one of the best centers in the league as soon as stepped on the court. After retirement, Shaq has given up that title of most dominant and passed it over to Bucks' Giannis Antetokounmpo.
ADVERTISEMENT
Article continues below this ad
Being an analyst, Shaq is always talking about players and the league. While he does give players their praise, he can be bitter sometimes. Notably, his feud with Dwight Howard goes on to this day. Another player he criticized publically was Donovan Mitchell.
Recently, Shaquille O'Neal cleared up his comments over Mitchell.
ADVERTISEMENT
Article continues below this ad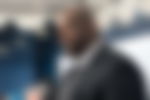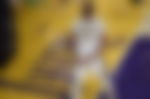 Shaquille O'Neal says Donovan Mitchell is on his way
The 'Big Diesel' recently appeared on the Full Send Podcast. While on, he spoke about various things like his beef with Kobe, who was the biggest trash talker, and more. One of the topics also included him speaking about the league has become soft and political.
He defended his argument by bringing up his incident with Donovan Mitchell. Shaquille O'Neal said: "I said something about Donovan Mitchell one time and everybody who everybody is started bashing me. But then I listen to what I'm saying. What I am saying is, I play with Penny Hardaway, Kobe Bryant, D-Wade, LeBron James, Steve Nash. If you ain't on that level, I dont know what great is."
He went into further detail saying: "Really good player, on his way. But to try to crown him as the next. Then I said okay, if he is crowned the next, where is he ranked right now. And, people saying five, six, seven. I said 'I don't know where you'll come from but being 5th is not acceptable to me.' If I am not number one or number two don't bring my name up, ever."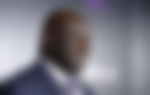 Shaq is referring to the time when he told Mitchell he does not have what it takes. Mitchell did not say anything about it publically, he just said alright. However, is Donovan there yet?
Is Spida Mitchell next?
Donovan is surely one of the more impressive players in the league. His offensive skills keep improving each year. Moreover, come playoff time, he steps up big time in the moments that matter. But it may be too soon to crown him as the next great in the sport just yet.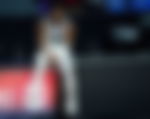 As Shaq said that he is still on his way to greatness. Mitchell caught everyone's eye when he and Jamal Murray went head to head in the 2020 playoffs. It was one of the most exciting playoff series in a long time. Even this year. Mitchell was on fire in the playoffs, averaging 32 points per game.
ADVERTISEMENT
Article continues below this ad
He even led the Jazz to the best record in the NBA. However, the main thing that comes with greatness is consistency. Spida is only entering his fifth year in the league. While he is highly skilled, putting him in the great category will need some time.
ADVERTISEMENT
Article continues below this ad
If he can keep up his run for years to come, adding a few championships, he will surely be called as great. Do you think Shaq is going too hard on Mitchell? Let us know in the comments below.
WATCH THIS STORY: Milwaukee Bucks vs Brooklyn Nets, Los Angeles Lakers vs Golden State Warriors & Other Exciting Matchups to Look Out for in Upcoming 2021-22 NBA Season