Allen Iverson Makes Bold Claim About Kwame Brown's Legacy With Michael Jordan's Wizards
Published 08/29/2021, 12:19 PM EDT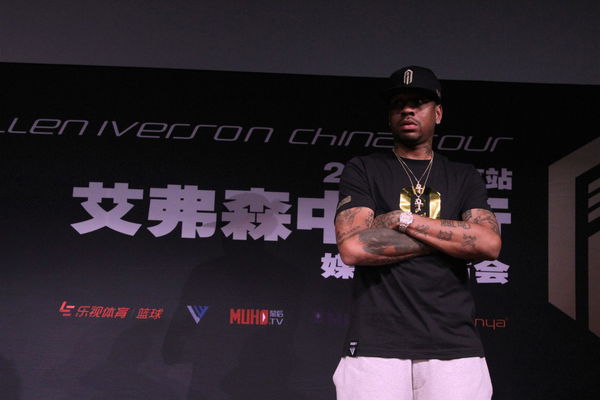 ---
---
It is not surprising to hear that NBA players receive a lot of criticism. One bad performance can change the perspective of your career. And that's exactly what happened with Kwame Brown. He played with great players like Michael Jordan, Kobe Bryant, and Allen Iverson.
ADVERTISEMENT
Article continues below this ad
Brown came into the league as the number 1 overall pick in the 2001 draft at the tender age of 18. However, his career did not go the way most expected it to.
On an episode of Club Shay Shay, Shannon Sharpe discussed how Brown was not a bust in the NBA. Guests Allen Iverson and Al Harrington also agreed with Shannon, and AI even explained how Kwame's situation did not favor him.
ADVERTISEMENT
Article continues below this ad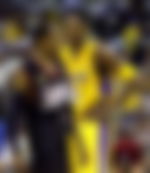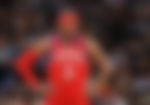 Allen Iverson applauds Kwame Brown
While many view Brown as one of the biggest busts, Iverson looks at it in a complete different way. He explained how being a number 1 pick at the age of 18 is pressure. In addition, he also spoke about Brown being a great person.
Iverson said, "He was put in a tough position, man, being the number 1 player in the NBA at that young of an age. And like I said, going to a squad that want to win, they had black Jesus on that squad. You trying to win now! It's just, I didn't like the way it turned out because a lot of guys that he did get into it with is guys I love and respect.
"So, I didn't like the whole fiasco anyway. It gave me a bad feeling."
He added on, saying,"Kwame did what he did, he was successful. I know him as a person and as a teammate. I know he had fun when he played, enjoyed himself, and Kwame had a lot of great moments.
"Now, you would expect a number 1 player to end up being a Hall of Famer, an All-Star and all those things. It didn't happen for him. But, a bust, I can't really say that. Number 1 pick, all the beautiful things he has done for his family and for himself, I applaud him, man."
ADVERTISEMENT
Article continues below this ad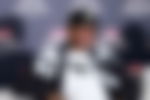 Being the number 1 pick brings in tons of expectations, but they are not always achieved. Brown also went through a lot of tough moments as he recently revealed that he dealt with a lot of stress due to the pressure that was put on his shoulders. But, calling him a bust may be too much because despite no accolades, he achieved a dream that many can't.
Do you agree with Allen Iverson? Let us know in the comments below.
ADVERTISEMENT
Article continues below this ad