"Allow Me to be a Magician"- Hawks' Rajon Rondo addresses 'Playoff Rondo' Monicker
Published 12/27/2020, 1:00 PM EST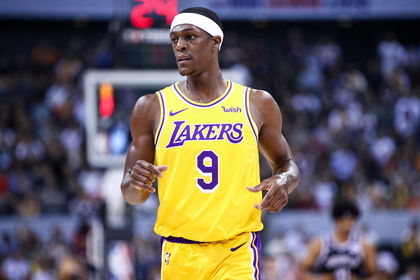 ---
---
Rajon Rondo is one of the most intelligent players that the NBA has ever seen. Many consider Rondo the quintessential point guard; one who looks for a better pass than for his own shot.
ADVERTISEMENT
Article continues below this ad
Rondo has had a long career in the NBA, and experienced great success, having won 2 NBA championships. As Rondo has grown in age, his performances during the regular season have taken a hit in quality.
Rondo is no longer the point guard that he was during his days with the Boston Celtics. But when Rondo steps into the Playoffs, he becomes a different player. He turns into what many call 'Playoff Rondo'.
ADVERTISEMENT
Article continues below this ad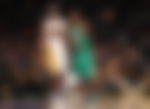 'Playoff Rondo' is the monicker given to Rajon Rondo, for his excellent playoff performances. Regardless of how he plays in the regular seasons, he steps up in a big way during the Playoffs.
In the LA Lakers' recent championship run, Rondo became their 3rd-best player by a landslide, winning them several important games.
Rajon Rondo = Playoff Rondo
Rajon Rondo spoke to Matt Barnes and Stephen Jackson on the 'All The Smoke Podcast'. When asked about the 'Playoff Rondo' monicker, he dismissed the idea of it. Rather, he believes that everyone can elevate their play during the playoffs.
"My main thing is, you have a couple of days of rest, a couple of days of preparation being able to lock into one team. I think everybody can elevate their game in a sense."
He added, "It is all bout the dedication and the knowledge of the game on some levels. You got those things that come into play, it is easy. Also, during the playoffs, look at my career.
"I've pretty much gotten more time in the playoffs. And I believe that is when coaches allow me to be a magician with the ball, manipulate the game, put people in spots."
ADVERTISEMENT
Article continues below this ad
Rondo also explained what he is thinking while being in those intense playoff games. "So I know where a guy is going to make a mistake, put him on his weak side and put my best shooter there and give him the shot.
"I feel like that is what coaches did allow me to do is just to be me. And they understand at that point 'okay he wants the same thing that I want, and that is a win'.
"So I think they give more leeway to manipulate the game and have an impact on the game."
ADVERTISEMENT
Article continues below this ad
Rondo now finds himself in a new team; the Atlanta Hawks. The Hawks will hope to make the Playoffs this season. But if they do, they will have a star player in 'Playoff Rondo'.