'Almost Had It': Shaquille O'Neal Explains the One Thing that Led to Hawks' Game 3 Loss vs Bucks
Published 06/28/2021, 1:07 AM EDT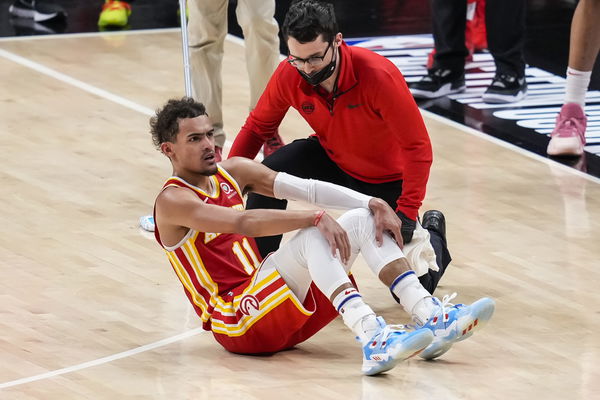 ---
---
The Hawks enjoyed a flying start against the Milwaukee Bucks in Game 3. However, all of it was short-lived as they soon lost their defense and allowed the visitors to make a huge comeback. In a matter of a few minutes, they ended up crushing all their hard work and offensive precision from the night.
ADVERTISEMENT
Article continues below this ad
The Bucks saw yet another big night from their fearless duo and that proved to be the game-changer. Now, the Hawks have just one home game left to take the leverage of their stupendous crowd support. And at least one NBA analyst agrees that the Hawks will tie the series in Game 4.
Shaquille O'Neal has the Hawks covered and well defended
ADVERTISEMENT
Article continues below this ad
In the latest episode of NBA on TNT, Shaquille O'Neal looked unimpressed with Charles Barkley's confidence in the Bucks. The 4x NBA Champion emphasized that the turning point of the game was Trae Young's ankle twist.
The 22-YO stepped over a referee's foot and lost balance to fall awkwardly. Later, he missed the end of Q3 and three minutes of Q4 and came back to add just 3 more points.
Trae Young says he's getting an MRI in the morning on his ankle. He says the plan for him is to play in Game 4, but that he'll be getting "as much treatment as I can" between now and then.

— Tim Bontemps (@TimBontemps) June 28, 2021
As Shaq described, "We've gotta play 48 minutes of good basketball. Hawks played 42 minutes of good basketball. When Trae went out they lost momentum little bit. But Milwaukee needed a guy to catch fire for them to beat. Then again, the last 4-5 minutes, we couldn't hit shots. I'm not giving up on Hawks."
The Hawks blew a decent opening lead and later proved to be miserable in the clutch time to drop the game.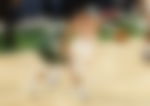 What went wrong with Atlanta and how can they come back?
The Bucks had their first lead with just two minutes remaining in Q3. However, the Hawks soon bounced and got to 95-88 with Trae back on the floor. But after that, the Bucks went for a 25-07 run to demolish the home team.
It was Bogdan Bogdanovic who missed all of his clutch attempts and a flurry of personal fouls further pushed them away. Moreover, Khris Middleton enjoyed a crazy quarter, scoring 20 points and overall dropping 6 daggers.
The Hawks had absolutely no one to guard him once he took to long-range shooting.
ADVERTISEMENT
Article continues below this ad
Even after Trae's 35-point effort, the Hawks lost and now trail for the second time in Playoffs 2021. As Shaq added, Nate McMillan made a great point, we've been here before, don't get down on yourself. The whole world saw that we can compete with these guys, I keep saying 'we'. They can beat these guys… so they're gonna be in home again… But sometimes you gotta do a little bit more. To beat the Milwaukee Bucks, 42 minutes of good basketball ain't enough, give it 46/47. Almost had it!"
Do you see a turnaround in Game 4 as they pulled against the Sixers in the semis? Help us know in the comments.
ADVERTISEMENT
Article continues below this ad
Watch this story – Giannis Antetokounmpo's Crazy Transformation into Greek Freak