'Always Be Ready': Suns' Mikal Bridges Discloses the Challenges of Guarding Steph Curry
Published 03/17/2021, 5:30 PM EDT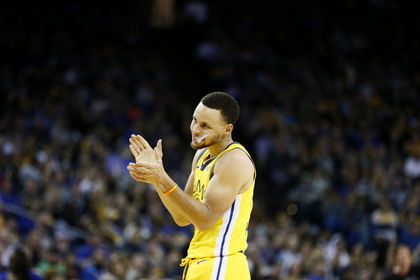 ---
---
The Phoenix Suns didn't seem like they would lose their momentum after the hiatus, going 8-0. They beat the reigning champions, LA Clippers, Nuggets, and even Warriors in the race to the playoffs. Standing second behind the Utah Jazz in the West with a stellar 26-12 record, they have a star player among them. Of course, there is Devin Booker and Chris Paul, but Mikal Bridges has added to their success this season. And now Bridges has opened up about how he wants to tackle Steph Curry.
ADVERTISEMENT
Article continues below this ad
Mikal Bridges on how to contain Steph Curry
Over the years, Bridges' small role as a forward has skyrocketed, and this has only played out as an advantage for the Suns. In fact, it is his defense that has helped keep rival players at bay. Even his offensive prowess has seen a huge increase.
ADVERTISEMENT
Article continues below this ad
Recently, Bridges sat with ESPN and had a film study in which he talked about what his plan is when up against Steph Curry.
He was asked, "With Steph, where does your pickup point have to be? And what are you trying to force him into?". To which Bridges responded, "Just knowing that he could shoot it right over half court and just kind of be there…
"And he just got past me and just staying with the play. No, he's not probably going to dunk it. But he is a really good finisher, especially for his size," Bridges stated. He also explained that he is always going to stay on his hip and "always be ready."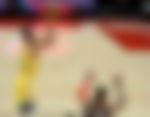 The Warriors superstar is trouble
There is hardly any reason to justify why Stephen Curry won't be a piece of cake for Bridges to guard. Labeled as one of the greatest shooters the NBA has ever seen, with tons of accolades to back it up, has got to mean something.
The biggest reason he is a threat to the defenders is not only can he shoot incredibly but has unique ways to get buckets. Many people doubted his potential when he entered the league, because of his size. However, he is the reason the Warriors have a dynasty.
ADVERTISEMENT
Article continues below this ad
Unfortunately, the superstar has had some trouble with his teammates not staying healthy. With Klay Thompson out since 2019, the Warriors' relevance in the league has slipped down a bit. But so far in the season, Curry has kept their heads above the water and with the tenth spot, they are still in playoff reckoning.
So, it is safe to say that it is Mikal who will have more difficulty facing Steph than the other way around.
ADVERTISEMENT
Article continues below this ad
Read also- 'Free Steph': Fans Exclaim Stephen Curry Deserves Better After Lakers Thrash Warriors