'Always Been a Hater': Former NBA Player Comments on Shaquille O'Neal's Recent Controversy
Published 02/13/2021, 12:45 PM EST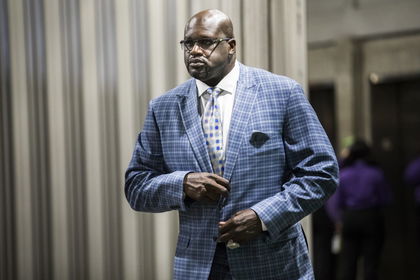 ---
---
Shaquille O'Neal is one of the most iconic figures in basketball history. He is one of the greatest big-men to ever step foot on a basketball court, while also being one of the most entertaining figures on sports media today. However, his position as an analyst on TNT often gives Shaq to interact with the players, which hasn't gone well.
ADVERTISEMENT
Article continues below this ad
Shaq is overly honest with the players, which comes off as Shaq hating on players. This happened recently with Utah Jazz pair Donovan Mitchell and Rudy Gobert. Former Jazz point guard Deron Williams called Shaq a 'hater' while talking about this.
ADVERTISEMENT
Article continues below this ad
"It's a different game (today compared to when O'Neal played). His production doesn't just show up in stats. … What you don't see is all the shots that he challenges and how many guys miss just because he's in the lane and they have to kick it out. His impact isn't just with stats.
"Shaq's always been a hater of big men, especially the modern big men. I mean, he just constantly is, and it's kind of sad honestly to see, but if there's anybody that can talk and have the ability to talk about guys, it's Shaq, because he's put in the work and you can't really say anything to him."
ADVERTISEMENT
Article continues below this ad
Shaquille O'Neal: Being too harsh?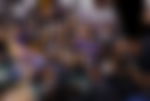 Shaquille O'Neal's approach to giving modern NBA players is being criticized by everyone for a good reason. it is coming off as harsh and unnecessary. To bring up negative aspects about player's to the forefront every time they do something well seems like a waste of everyone's time. However, Shaq is a legend and his word carries a lot of weight.
ADVERTISEMENT
Article continues below this ad
As the words can be very heavy for many, Shaq ends up instigating players and then saying he did it to motivate them. It is an easy cop-out and one that many people have started criticizing. Nonetheless, Deron Williams is just joining the train a lot of people are on already. Shaq has doubled down, but the Jazz is playing historically well. Seems like a win-win for everyone involved.