"Always Felt Like I Was the Better Player": NBA Legend, Who Admitted Kobe Bryant Was His Toughest Opponent, Makes Strong Michael Jordan Admission
Published 06/16/2022, 8:10 AM EDT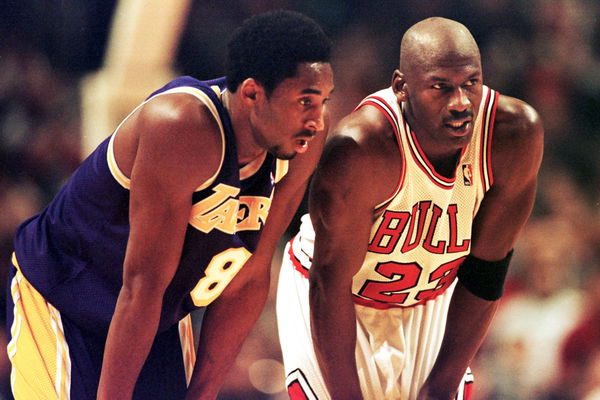 Seven-time NBA All-Star Grant Hill claims that he genuinely believed himself to be a better player than Michael Jordan. In fact, Hill also claims that he felt superior to Jordan on the court many times.
However, the Pistons shooting forward issued an important disclaimer soon after. According to him, any top 10 or top 15 player in the league feels like he is the best player in the league. Therefore, it is hardly surprising for him to see himself as better than Jordan on the floor.
ADVERTISEMENT
Article continues below this ad
Afterward, Hill clarified his position further by saying that he doesn't think he played better than Jordan. It's just that he felt like he played better than Jordan. It's more based on his confidence and belief in himself than on reality.
Michael Jordan torched Grant Hill and the Magic
Even though Grant Hill felt he was better than Jordan, reality reinforced their sharp difference repeatedly, on several occasions. In a game against the Magic, Hill did an excellent job guarding Michael Jordan. Afterward, he felt really good about his lockdown defense.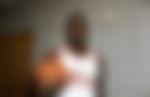 So much so, that he ignored a doctor's message to undergo a surgical procedure on his injured ankle. The 1995 Rookie of the Year wanted to dominate Jordan one last time before surgery. However, things went a little differently than he had anticipated.
In fact, Jordan dropped 20 on him in the first quarter in their next matchup. Hill emphasized time and again throughout the course of narrating the story that MJ cooked him using the same move over and over again. But he still couldn't guard the six-time NBA champion.
Therefore, he quit the game after the first quarter. He just didn't want to continue. After a couple of days, he had surgery on his ankle.
However, despite witnessing Michael's greatness first-hand, Hill chose Kobe as his toughest opponent. Bryant torched Hill and the Suns in the 2010 Western Conference Finals. Therefore, Hill considers that series against Kobe to be a tougher matchup than playing Jordan.
Hill claims Kobe Bryant to be his toughest opponent
ADVERTISEMENT
Article continues below this ad
During his early years, Grant Hill was supposed to be Jordan's successor in the league. He was destined to fill the immense void Michael had left in basketball. And Hill definitely looked the part.
In fact, the best defenders in the league struggled against Hill. He could crossover defenders both ways, attack the rim with his fast pace, and dominate the paint with his nimble moves. But after averaging 21.6 points, 7.9 rebounds, and 6.3 assists in the first six seasons of his career, he succumbed to an ankle injury that would impact him throughout the remainder of his career.
ADVERTISEMENT
Article continues below this ad
WATCH THIS STORY: WARRIORS VS CELTICS GAME 6 PREVIEW, PREDICTIONS, ODDS
What do you think of Grant Hill believing himself to be better than Jordan? Comment below.