'Always Hated Lakers': NBA G League Star Reveals How Kobe Bryant Changed His Perception
Published 04/06/2021, 3:30 PM EDT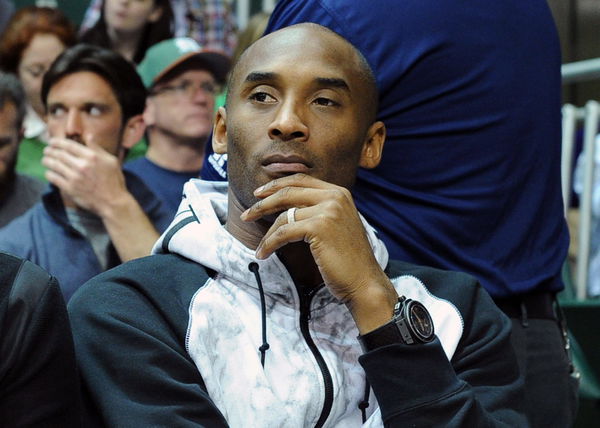 It's always fascinating to hear what attracts young players to certain legends and what are the reasons behind looking up to them. While many youngsters look up to Michael Jordan, Magic Johnson, and Kobe Bryant, we hear far less about legendary Allen Iverson. Although Iverson's had a storied career in the NBA, few players have claimed that he is their idol.
In fact, what's even more fascinating is when someone says that they didn't like the Lakers or Kobe Bryant. Yes, that's right. Breein Tyree, who last played for the Raptors 905 of the NBA G-League, has made some interesting revelations in an interview.
Why did Breein Tyree look up to Allen Iverson?
ADVERTISEMENT
Article continues below this ad
In an interview with Tyree, he was asked what about Allen Iverson grabbed his attention. "He was just so fearless," began Tyree. "When you watched him play, you thought no one can stop him."
He further explained his statement and said, "When you're going up against greats like Kobe Bryant. And scoring 40 points in the finals. And winning the game against Kobe and Shaq. That's something everybody looked up to. Just his tenacity, man. How he competed and how he wanted to win. Just his edge… I really liked it."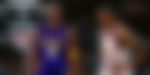 His perception of Kobe Bryant changed
What came across as shocking was that Breein admitted to not being a big fan of the Lakers, Kobe, and Shaq. However, as he grew as a player, he realized what Bryant brought to the table and what made him great in other's eyes.
ADVERTISEMENT
Article continues below this ad
"Growing up, I always hated the Lakers. I didn't like Kobe and Shaq but as I got older, I had an appreciation for everything that he brought to the game. Just that 'Mamba Mentality' that he showed the world. And just showed everybody how to push through adversity," said Breein.
He gave an example of the time Kobe tore his Achilles during the game but still dropped free throws. "Just these types of stories that Kobe demonstrated, night in and night out. You know, scoring 60 points in his final game." Tyree was heartbroken when Kobe was taken from the world so soon. He even cried and still can't fathom what happened and gather the courage to talk about it. Just like all of his fans.
It is impossible for anybody in the basketball community to dislike Kobe. What he did for the league and his fans, and how he inspired the world, is still relevant, even if he is no more. Gone, but truly never forgotten.
ADVERTISEMENT
Article continues below this ad
Read also- Allen Iverson Recalls the Scare of Playing Against Lakers' Duo of Kobe Bryant And Shaquille O'Neal