'Always Looking for His Shot': Suns Legend Walt Davis Believes Devin Booker Can Break All of His Franchise Records
Published 07/10/2021, 12:20 AM EDT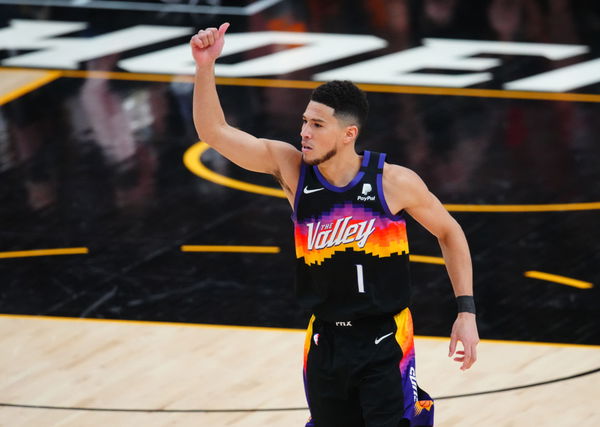 ---
---
There is no lack of young superstars in the NBA, and these playoffs were proof of that. Guys like Luka Doncic, Devin Booker, and Trae Young have been magnificent in the playoffs. Notably, this was Trae and Book's first playoff experience, and they embraced the big stage. Young guns are carrying their organizations and blossoming into great players.
ADVERTISEMENT
Article continues below this ad
Devin Booker, in particular, has played a crucial part in the success of the Phoenix Suns. He helped them reach their first-ever NBA finals since 1993 along with Chris Paul. Moreover, he was brilliant in the two finals games. Book scored 27 and 31 points in games 1 & 2, respectively.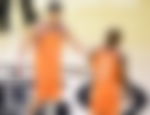 He has also learned how to lead a team from one of the best players at it, Chris Paul. Their backcourt duo has been unstoppable in the playoffs, and they are now looking to win their first championship.
ADVERTISEMENT
Article continues below this ad
Walter Davis says Devin Booker will break his records
While on the radio with SiriusXM, Walter Davis spoke about Devin Booker's potential to beat his records. He was asked, "Devin Booker is coming f0r all of your Suns' records, you know that right? What do you think when you watch Book piling up all these great stats, and you know if he stays in the Suns uniform, eventually Walter he will probably pass you and go well over 19000 points. What do you think about Book."
Walter responded: "I think Devin Booker is a great guy, we all know he is a great basketball player. And, he is a scorer, he's always looking for his shot, they are looking to give the ball to him. And, you're right, if he stays healthy and in that Suns uniform, he will probably break all my records."
Davis is the Suns' leading scorer of all time with 15,666 points. 'The Greyhound' is regarded as the purest shooter in Suns' history.
He averaged 24 points in his rookie year and hence, went on to win Rookie of the Year. He made the all-star game 6 times, which is a Suns record. Likewise, he had his No.6 retired for the Phoenix Suns in 1994, soon after his retirement.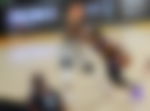 How close is Book to beating Davis' records?
Devin Booker has played for the Suns since being drafted into the NBA. He has transformed from a nervous shooter to one of the most prolific scorer's in the game.
Booker already holds the record for the most points scored by a Suns player in a single game with 70, which he scored in just his second year in the league.
Coming to the Suns' all-time scoring record, Book has to catch up with a lot of guys. But with the points that he consistently racks up every single game, it is well within his sight.
He is currently 9th on the all-time Suns top scorer list with 9395 points to his name. However, he is only 24 years old! With Phoenix reaching the finals this season, it doesn't look like Devin will leave soon.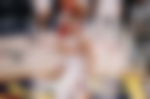 Devin Booker is a 2-time All-star, and now, he will most probably be a staple in the game. Devin Booker will most likely break the Suns all-star record of 6, which is shared by Walter Davis and Steve Nash.
ADVERTISEMENT
Article continues below this ad
However, to achieve these feats, he needs to stay with the Suns for a good amount of time, or maybe even his entire career like his idol, Kobe Bryant, did with the Lakers. Do you think Book will ever leave the Phoenix Suns' organization?
WATCH THIS STORY–  Giannis Antetokounmpo vs Devin Booker in Game 2 and How It Went
ADVERTISEMENT
Article continues below this ad