American Actor Reveals Michael Jordan Story From The Last Dance That Toppled His Respect for Him
Published 03/10/2021, 1:00 PM EST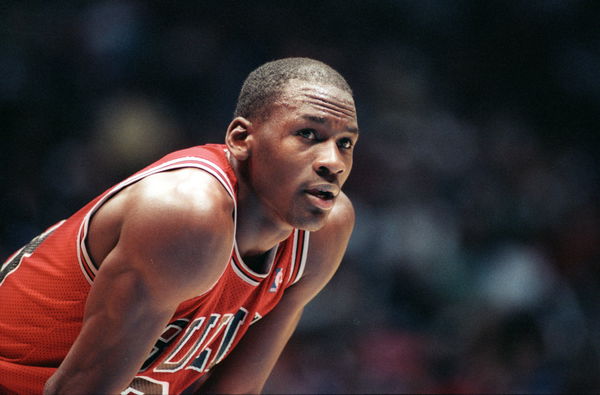 ---
---
Much before Michael Jordan could become irrelevant for the coming generation, his documentary rekindled that age-old fandom. Today, even generation z recognizes what made MJ the arguable GOAT in the greatest basketball league in the world. 
ADVERTISEMENT
Article continues below this ad
The Last Dance documentary was so well shot, it revealed things that amazed even the Bulls players from those times. For some, it was an inspiring larger-than-life saga, and for a few others, it was a shocking, cryptic tale. An American actor was one of those few people from the latter group segment.
When The Last Dance failed to impress a great actor 
ADVERTISEMENT
Article continues below this ad
Wood Harris, 51, is a legendary actor who has given a number of sporting superhits in his long Hollywood career. The Above The Rim fame recently sat for an interview where he revealed his experience and reaction after watching the MJ documentary. 
He exclaimed, "Michael Jordan was exposed to be not as I thought back in the days. So if you just remember the era of Michael Jordan, he wasn't a talker, he spoke efficiently, and he still does. The Last Dance kinda let us see him in the locker room a little bit. I just didn't like some of that… I didn't like seeing him be kind of an a–h–e." 
He was perhaps referring to the very limited media interaction that MJ had back in the days. And since social media was non-existent in MJ's prime, there was no way his fans, even the influential ones, could know him any more than his on-court speeches or limited interviews for the national dailies. Just as TLD exposed all of it, many found out a different side to the smiling Air Jordan from Nike ads.
Read also – LeBron James Reveals No Conversations With Michael Jordan After Taking Up Space Jam
A story that showed Michael Jordan in a really bad light
Many fans still do not know, but Lonnie Rashid, popularly known as Common, used to work as a ball boy for the Bulls. Although he made his rapping debut in 1992, he shared an interesting history with MJ.
ADVERTISEMENT
Article continues below this ad
Just as Mr. Harris narrated, "There's one story where Common Sense the Rapper from Chicago was a ball boy at the time. As a ball boy, he had access to the players. So he had a couple of friends that say, 'Oh man, you're gonna be around Michael Jordan.' They gave him a little something to sign, see if Michael sings this for us. 'Okay, I'll see it, ya'all give me $5… so he went to Mike who he was cool with as a ball boy. And Mike told him to sign it himself. As a celebrity I felt like I just would never do that… It takes just two seconds to do and you know it's going to the kids… I lose no love, but I lost some of my like." 
This is especially surprising because MJ had never been rough for his fans on the camera. Now, it can be that Michael was really not in the mood to offer the ink or it just can be his savage self. But this story certainly affected the actor. 
What would you have done if you were in Rapper Common's place? Help us learn your interesting opinion in the comments.
ADVERTISEMENT
Article continues below this ad
Read also – Best of Michael Jordan's The Last Dance: Revisiting Dennis Rodman's Vegas Trip