Amid Game-Changing LeBron James Trade Rumors, Dream Warriors Linkup With Stephen Curry Given Stark Update
Published 01/19/2023, 3:30 PM EST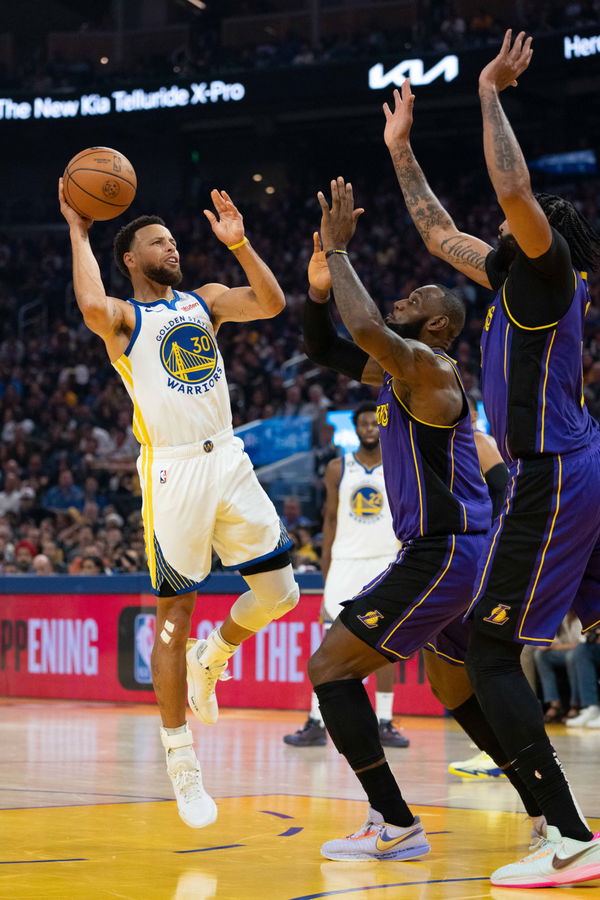 LeBron James continues to uphold his standards as one of the best in the league. Father time has arguably been no competition for the King. At 38, the Los Angeles Lakers forward is putting up monster numbers for his franchise. However, the four-time champions' efforts haven't translated to success. Notably, the Lakers have a disappointing record of 20-25. With an option to leave next season, an NBA executive gave his realistic opinion on a possible team-up with Stephen Curry.
NBA history has Curry and James marking an era of their own. In their time on the top, the pair constantly met on the stage of the NBA finals. However, what started as a bitter rivalry is now a well-known friendship. In addition, ever since LeBron James admitted his dream teammate to be the Baby Face Assassin, rumors have been flying around.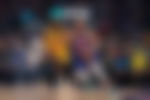 However, according to The Athletic, an NBA executive believes the Warriors would much rather prefer to develop their young core.
ADVERTISEMENT
Article continues below this ad
Will LeBron James land with Stephen Curry?
The headlines of a blockbuster LeBron James trade have swarmed the NBA media. Several organizations have the assets to bring in the future all-time scorer of the league. However, as far as the Bay goes, an executive thinks Bob Myers won't sacrifice their future.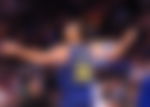 ADVERTISEMENT
Article continues below this ad
He said, "Finally, while the Warriors want to keep Steph Curry's window open as long as possible, I can't see the Lakers being interested in any Golden State package centered around their young trio of James Wiseman, Jonathan Kuminga and/or Moses Moody. Nor would the Lakers do anything to help their in-state rivals extend their dynasty."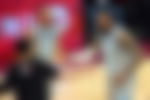 The Golden State Warriors have arguably one of the most impressive young cores. Jordan Poole has brewed into a star fitting in as a lethal sixth man. However, to make a trade for the Akron Hammer, either Poole or Andrew Wiggins will have to be in the conversation. That might be the only scenario that sparks the interest of the Lakers. The reigning champions get an all-time great with the most finals experience in the NBA today alongside Stephen Curry and their long-time core. On the other hand, the Lakers solve their troubling shooting worries all while getting young players.
ADVERTISEMENT
Article continues below this ad
Watch this Story: "Stephen Curry and wife Ayesha Curry make Christmas special with angelic gesture for 500 kids and families"
The trade might all come down to the wishes of either franchise. For now, a trade of such caliber seems too good to be true. However, the NBA has never failed to surprise us. Do you think there is any chance of LeBron James joining Steph Curry? Let us know your views in the comments below.