Amid Rumors of Girlfriend Cheating on Him, Andrew Wiggins Gets Wholesome Support From Stephen Curry's Sister
Published 03/18/2023, 1:30 PM EDT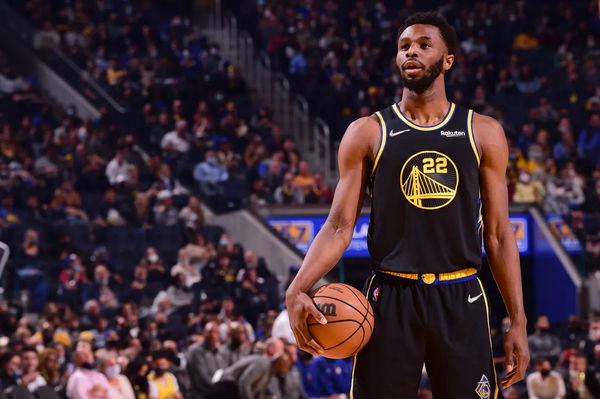 Andrew Wiggins has been on the rise as a dependable player in the NBA. He was one of the best players during the Golden State Warriors 2022 NBA Championship winning campaign. This year, he is averaging 17.1 points and 5 rebounds. The stat is till the last game he played for the Warriors this season which was on February 14th. Since then, the 28-year-old has been missing games for an undisclosed personal reason.
However, the market for rumors is at a high for the forward as people are speculating all things worse regarding his absence. People started making things up due to his absence from the game and quickly connected it to him being cheated on by his girlfriend. It was taken further by adding that the person involved with his girlfriend is Wiggins's best friend. A usually reserved person, Wiggins, has not said anything about these blatant lies being spread out in his name. But Stephen Curry's sister has spoken out on the issue around her brother's teammate.
The Internet shows its ugly side again
ADVERTISEMENT
Article continues below this ad
It is absolutely free to write and post whatever you feel like on the internet. That allows people to cross their boundaries and become hurtful and unreasonable to others. As the rumors grew strong around Wiggins, his girlfriend Mychal Johnson tweeted "Literally the farthest thing from the truth. It's sad y'all even doing this". This tweet met with responses from entitled people who asked her, "Then tell us what's going on". Even at a time when the person who is at the core of the rumor is speaking out, they are being pushed back with more questions.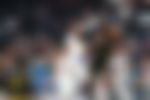 Amidst all this, Warriors superstar Stephen Curry's sister has extended her support for the 2022 NBA Champion. In an Instagram post from Warriorstalk addressing the rumors, Sydel Curry left a comment in support of the Warriors' player. Sydel wrote, "Throwing tantrums instead of respecting privacy is crazy fr. smh". Any type of support is crucial at the time while Wiggins tries to overcome his issues and gets back with his team.
Notably, the Warriors' management and head coach have shown respect to Wiggins by maintaining their distance from speaking about anything on the issue.
ADVERTISEMENT
Article continues below this ad
Steve Kerr about Wiggins's possible comeback
The Warriors' head coach Steve Kerr is uncertain as to how long will it take for Wiggins to get back to games. Kerr acknowledged the fact that it is his personal issue and should not be discussed. He said, "We're giving him his space as he deals with something that's way more important than a game. If he's able to come back, then that would be great, and if not then that's the case. Whatever happens, we'll handle it accordingly."
ADVERTISEMENT
Article continues below this ad
It is good to see that the management is backing their player in this time of need. We hope Wiggins is able to come out of this soon and gets back on the court.
Watch This Story: How many games with 12 3s does Stephen Curry have?
Edited By: Debmallya Chakraborty