Analyst Accuses NBA of Giving Lakers a lighter schedule than Clippers
Published 09/05/2021, 11:45 AM EDT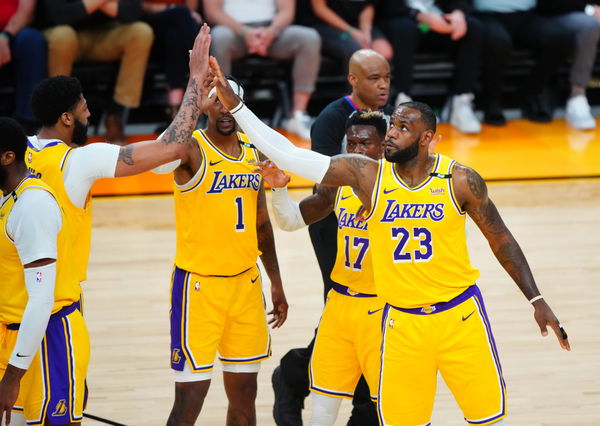 ---
---
It's getting harder and harder to wrap around the LA Clippers' tightly scheduled season ahead of them as it inches closer. And it's not just one person, but it has come to everyone's notice how complicated their games have been played. But as long as they have their superstar Kawhi Leonard, it can be managed, right? Unfortunately, no. This LA franchise is going to be entering this season without their leader, who just underwent surgery for his partial ACL tear in his left knee. And now a comparison of their schedule with their rivals, the Lakers have started to make rounds.
ADVERTISEMENT
Article continues below this ad
LA Clippers have tons of reasons to worry compared to Lakers?
ADVERTISEMENT
Article continues below this ad
First of all, let's address what went down with Kawhi Leonard. Leonard's injury occurred during Game 4 of the Western Conference Semi-finals, while he was driving towards the hoop facing Utah Jazz's Joe Ingles. On tearing his ACL, he was indefinitely ruled out for the upcoming season, with no timeline for his return.
And what's worse is that this LA team will start their season with a very difficult week lined up for them. Richard Jefferson pointed it out on 'The Jump'. "They begin, a very very difficult part of the season because they're going to be playing without Kawhi, who's out indefinitely after ACL surgery.  They also have to deal with having one of the most difficult schedules in the NBA."
"They're tied with Portland for the most five games in a seven-night stretch in the league. But the Lakers have one such stretch all season like that. And few teams have zero."
The Lakers have a more relaxed start. It consists of 12 of their 15 games at home, and their other three games on the road will also be against teams in the Western Conference. This really limits the possibility of any wear and tear that can be caused by moving around. And even after this, their matchups are not ones that they need to be worry about, which is making people wonder.
WATCH THIS STORY: Selfie Contest With Lionel Messi for Turkish Airlines, Enjoying a Big Mac in Lakers Jersey and Other Jaw-Dropping Commercials Featuring Kobe Bryant 
Do the purple and gold have an unfair advantage?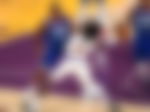 Although it seems like it, the more tedious second half will help balance it out. More home games in the beginning only mean more road games later on. And whether it was done intentionally or not, it certainly hypes up and builds more drama when there are better matchups in the latter part of the season.
ADVERTISEMENT
Article continues below this ad
Let's not forget, the Lakers had to deal with something more severe back in 2020 when they won the championship. And after the NBA Finals, they only got 72 days of rest before the start of the next season. Hence, it cannot be looked at as if this was very intentional. Either way, the Lakers will have to face more gritty games later on.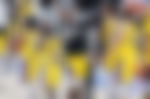 ADVERTISEMENT
Article continues below this ad