Andre Drummond Contract Details With Lakers Leaked, Cap Space to Add 15th Player Available
Published 03/28/2021, 5:50 PM EDT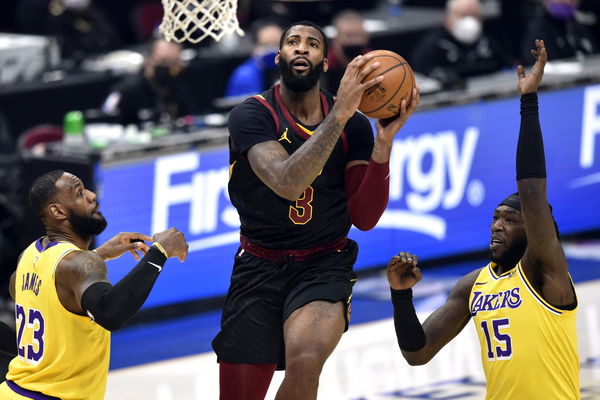 ---
---
The Andre Drummond to Los Angeles Lakers news is drawing all the attention right now. As per ESPN's Adrian Wojnarowski, he will clear his waivers later today and sign with the Lakers soon after. But does the team have the cap space to pay him?
ADVERTISEMENT
Article continues below this ad
Let us first give you a background of Andre Drummond's contract details. The center is in the final year of his four-year contract with the Cleveland Cavaliers. After pocketing $27.9 million for this season, he will enter free agency in this off-season.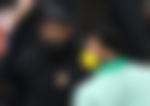 Needless to say, his salary is big and one of the stumbling blocks as to why a trade could not have been negotiated for him. So, the Cavs now have no option, but to complete a contract buyout with him to release him from their roster.
ADVERTISEMENT
Article continues below this ad
He will clear his waivers at 5 pm ET today, his agent Jeff Schwartz of Excel Sports Management told ESPN. In the buyout deal, he will give a measly $794,536 back to the Cavaliers.
However, he need not sweat as the Lakers will be paying this amount to render his services for the remainder of this season. But how much cap hit do they take for this? Fortunately for the Lakers, the cap hit is less than the actual salary for Drummond that they will pay. It is just $554,988.
So, does this leave them enough room for the Lakers to sign another free agent?
The answer is yes. It is well documented that the purple and gold are spending well beyond the luxury tax limit to maximize LeBron James' prime years and contend for the title. However, teams can still only spend up to a particular time on player salaries.
That ceiling is called the 'hard cap'. With the acquisition of Andre Drummond, it will still leave them $954,349 below the hard cap. This means that they have room to sign a 15th and the final player to complete their roster.
The contract for Andre Drummond in Los Angeles is the amount- $794,536- that he gave back in his buyout with the Cleveland Cavaliers.

The Lakers will have a $554,988 cap hit.

The Lakers are $954,349 below the hard cap and have enough room to sign a 15th player.

— Bobby Marks (@BobbyMarks42) March 28, 2021
ADVERTISEMENT
Article continues below this ad
Naturally, they will look to go after other free agents, who will come under similar buyout agreements. The most high-profile free agent right now is DeMarcus Cousins. He's cleared his waivers with the Rockets and with Drummond signed, he could be walking into the Lakers' locker room next.
This was much-needed, as the Nets have assembled an All-Star lineup. It gives them a proper shot at the 2021 NBA title.
ADVERTISEMENT
Article continues below this ad