Angry Wife Savannah Smacking LeBron James on Camera Draws Polarizing Response from Shaquille O'Neal: "He's a Great Husband"
Published 08/14/2022, 1:00 PM EDT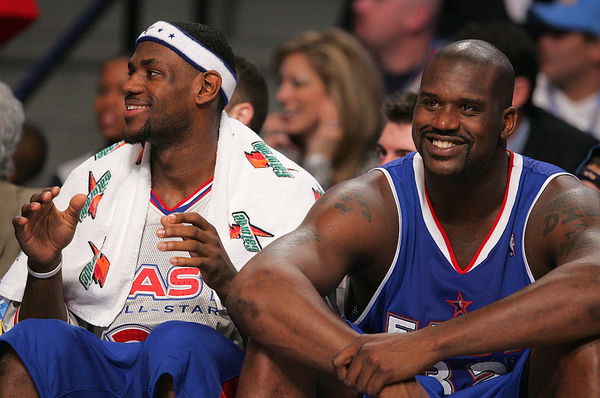 Shaquille O'Neal reacted to an annoyed Savannah James smacking the phone out of the hands of her husband, LeBron James. In the most recent episode of his 'The Big Podcast', the Big Diesel chimed in on the whole fiasco that went viral on the internet. As it turns out, Shaq called LeBron James a great husband after witnessing the incident.
ADVERTISEMENT
Article continues below this ad
After talking about New York point guards for a while, the conversation in the podcast veered to a viral clip on the internet. In other words, co-host Spice Adams brought up the topic of LeBron's new viral clip.
ADVERTISEMENT
Article continues below this ad
The NFL veteran wanted to see Shaquille O'Neal's take on the issue.
Shaquille O'Neal reacts to Savannah James smacking the phone out of LeBron's hands
Shaquille O'Neal had a unique reaction after watching Savannah James getting annoyed by her husband's actions. In the viral clip, LeBron starts by showing off his outfit to the camera.
Meanwhile, Savannah James had a very personal question in store for the Lakers superstar. "What we doing about these vow renewals?" she asked, completely unaware of the camera in LeBron's hands. "Is it happening or no?"
"We do whatever you want, boo-boo," came LeBron's swift reply. "Cause you're the best, whatever you wanna do."
Meanwhile, Savannah discovered that LeBron had been recording the conversation for the entire duration. As a result, she instantly felt embarrassed and asked her husband whether he had been recording the whole time. On the other hand, LeBron seemed pretty amused by Savannah's reaction and started laughing.
Therefore, Savannah smacked the phone out of her husband's hands, clearly annoyed at him. "He's a great husband," Shaq declared after watching the whole thing. "Whatever you love, baby."
The 2000 MVP seemed clearly impressed by LeBron James' answer in the brief encounter and the relationship dynamic between the couple.
LeBron James and Savannah James' relationship
ADVERTISEMENT
Article continues below this ad
LeBron James met Savannah in high school. Back then, she was a 16-year-old sophomore, and he was a 17-year-old prodigy. They met through mutual friends.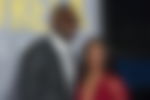 One day, LeBron invited her to his basketball game. A few weeks after that, the two of them had their first date at Outback Steakhouse.
ADVERTISEMENT
Article continues below this ad
Watch this Story: Did LeBron James Drop A Sneak Peek Of The Unreleased LeBron 20s At Drew League?
The couple got married in 2013. And they have had each other's back ever since.