'Another Level': Michael Jordan's Former Bulls Teammate Dismisses GOAT Debate with LeBron James
Published 07/18/2021, 11:53 PM EDT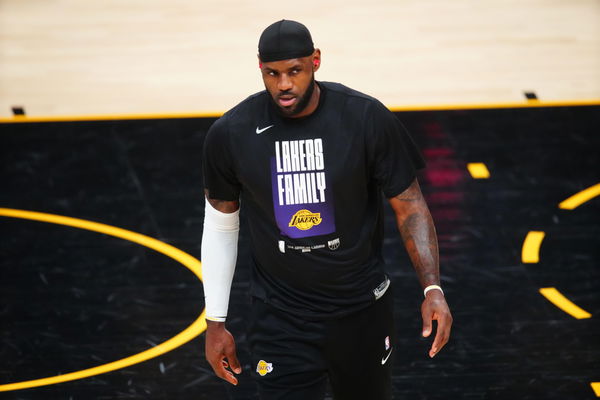 ---
---
The '90s Bulls won six titles and two players majorly take the credit for the same. It rightly appears to be a 50% Michael Jordan, a 30% Scottie Pippen, and the rest of the team sharing the remaining 20%. However, the minority, led by the likes of Horace Grant, Dennis Rodman, Steve Kerr, Toni Kukoc, & Luc Longley, also impacted immensely and held a great balling IQ.
ADVERTISEMENT
Article continues below this ad
Today, the same becomes true for every LeBron James team where the King holds the territory as others play a supporting role. So naturally, both Bron and MJ are the centerpiece of every NBA GOAT debate with no conclusion in sight. However, a Bulls team member from the minority list has something to help close the conversation.
ADVERTISEMENT
Article continues below this ad
Toni Kukoc on Michael Jordan vs LeBron James GOAT debate
Interestingly, Toni joined the Bulls in 1993 and continued playing even after Jerry Krause allegedly dismantled the team in 1998. Also, he later joined the Bucks and played three years into LeBron James' draft in 2003. So his unbiased opinion matters and in a recent interview with American sportswriter Brandon 'Scoop B' Robinson, Toni Kukoc provided just that.
The 52-YO expressed, "It's hard to compare players that never played in the same era, that never played against each other… The game of basketball is evolving, it's getting better. These days you can see all the previous players, you can get all their moves, you can practise those moves, you can get a knowledge of what to eat, how to prepare yourself, how to get rid of the injuries faster, how to keep your body in shape, all these little thing, which appear to be little things but they're not, can make you a better player."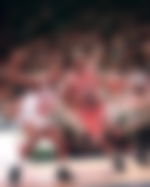 That's as wise as one can get. He did not sensationalize the answer to gain spotlight and gave a plain and simple, hard to reject assessment.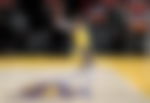 If not Bron, who all are MJ's potential comparables?
Toni's response made sense because both the entities played in different positions too. While MJ spent his Bulls career playing as a shooting guard, LeBron has never really assumed that position beyond his rookie year. Plus, if anyone, Magic Johnson can come the closest to find a comparison with Air Jordan.
But Toni Kukoc had a unique opinion here as he added, "When it comes to Michael from 80s/90s or LeBron from 00s/10s, you can't just say one was the better than the other. Michael obviously brought world basketball to another level. From that point on, LeBron is what LeBron is. Now give a chance to Luka or Jokic, you can never imagine that back in the days. So, if I can compare Michael, I'll probably compare with Tiger (Golf), Messi/Ronaldo (Soccer), Phelps of swimming…"
ADVERTISEMENT
Article continues below this ad
LeBron James, Michael Jordan comparisons are difficult to make because MJ & LBJ didn't play in the same era MJ's Bulls teammate Toni Kukoc shared during our @zennioptical EYECONS Q&A.

"Never played against each other.

"Michael brought world basketball to another level." pic.twitter.com/jWaNRbuqiP

— 👑 Brandon "Scoop B" Robinson 📍 (@ScoopB) July 19, 2021
Notably, Toni has been in the news lately after Scottie Pippen's remarks on coach Phil Jackson involving him. So, do you wish to see him addressing something as honestly about Scottie too? Help us know in the comments below.
ADVERTISEMENT
Article continues below this ad
Watch this story – Michael Jordan vs LeBron James: Who is the GOAT in Slamming Dunks
Trending Stories