Anthony Davis on the Best Part of Having LeBron James as a Teammate: "He's Always Happy"
Published 01/25/2021, 2:51 PM EST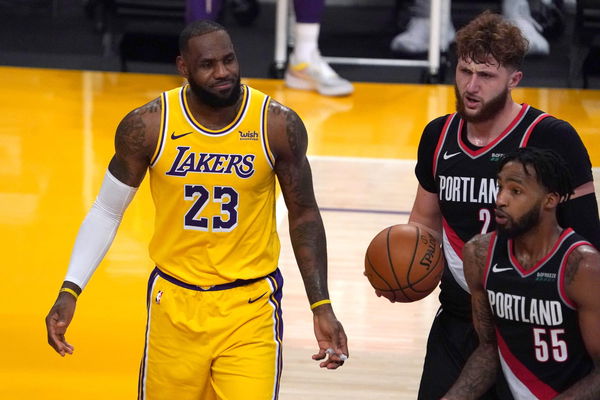 ---
---
The Los Angeles Lakers are flying high in the ongoing 2020/21 NBA season, and their two superstars are in excellent touch. LeBron James and Anthony Davis will be key figures in the Lakers' road to success this year, and the latter made a revelation about LBJ recently!
ADVERTISEMENT
Article continues below this ad
Anthony Davis comments on the emotions of LeBron James
Anthony Davis is now in his second season with the Lakers. It is also his second year partnering LeBron James on the court, and it has been a cheerful ride so far. Though the Lake show faced a few obstacles last season, they got the job done and that's what matters.
ADVERTISEMENT
Article continues below this ad
LeBron James was a man on a mission last year. The 'Chosen One' fulfilled what he set out to do at the beginning of the season, and he was ruthless in the NBA Finals. LBJ is a bad man when it comes to dominating opponents, but also quite the teammate to have.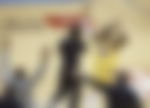 Here's what Anthony Davis has observed from LeBron in one and a half seasons of playing together: 
"He's always happy. I've never seen LeBron mad — he's always happy," Davis told CBS Sports. "But on the flipside, he's so determined and hard-working for basketball. So it's a balance, and you've got to find a balance."
Rightfully so, LeBron James has showcased how he balances his professional and personal life for several years now. It is not easy being an athlete of James' stature, but the Lakers superstar just makes it look so flawless! 
Davis opens about balancing between different lifestyles
Anthony Davis took the leap a few years ago, and he is now a certified superstar in the league. Davis is one of the top big-men at the moment, and he has learned to balance his different set of priorities along the way. 
Though Davis is one of the most serious guys when it comes to competing, he carries a fun and out-going personality when he's not on the court. Here's what Davis had to say about finding the proper balance as an athlete: 
ADVERTISEMENT
Article continues below this ad
"I'll tell you one thing that I learned from being in this field of work is that life is about balance. You have to balance. For me, when I'm at work, I'm locked in. When I'm on the court at practice or a game or whatever, this is my time — two, three hours of dedicating myself to the craft. … But when I'm not playing, I'm enjoying my life," Davis mentioned.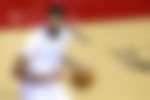 There is a thin line between finding that perfect balance in life. LeBron James and Anthony Davis have found that as NBA athletes, and they dedicate ample time to enjoy their personal lives as much as they do it to succeed on the court. 
ADVERTISEMENT
Article continues below this ad