Anthony Davis Reveals Frank Vogel's Unique Coaching Style
Published 02/25/2021, 10:30 PM EST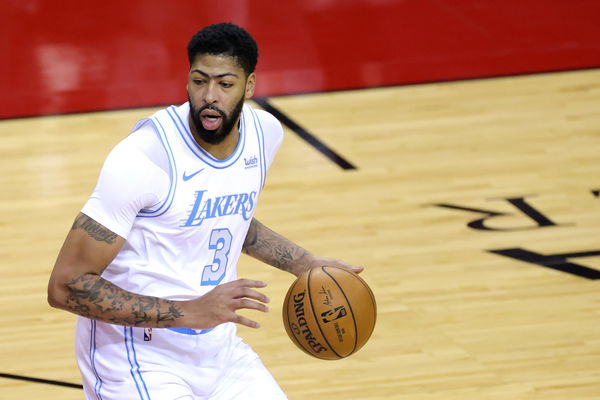 ---
---
A lot has been going on with the Los Angeles Lakers, and not all of it is good news. The reigning champions rose up in the Western Conference like lightning, but now, they are sliding down at the same pace. A primary reason has been the absence of their marquee star, Anthony Davis. While Davis made it to the All-Star team, he will have to sit out owing to his knee injury.
ADVERTISEMENT
Article continues below this ad
With him sitting out from the All-Star weekend, his absence in the regular season has led to the Lakers losing four straight games. In fact, their record has dropped to 22-11, which has pushed the Clippers to the second position.
Keeping all this aside for a while, Anthony Davis had a chat with Silver Screen and Roll. It gave everyone a lot of insight into what goes on in the Lakers organization.
ADVERTISEMENT
Article continues below this ad
Frank Vogel and dad jokes go hand in hand
In the interview, Davis was asked, "What do you think would be stranger: Rob Pelinka without making crazy analogies, or Frank Vogel without making dad jokes?"
"Probably Frank without dad jokes," confessed AD. "Frank always has one. It's what he do. If he doesn't, it's like weird. When Frank doesn't do his little jokes or have his little movie snippets for us (during film sessions), then you know something is wrong, right? (laughs).
"And I'm around Frank a lot more than I'm around Rob. So I'm used to Frank hitting us with these dad jokes and hitting us with these movie clips that relate to us somehow, all these old clips that just relate to us and what we're going through or how we're winning and things like that, so I would pick Frank on that one."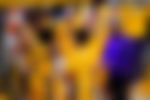 Anthony Davis talks about the movie 'Life'
As a follow-up to Davis talking about Frank showing them random movie clips, he was then asked, "What's the most random movie clip that he's included in a film session?" And that's when he talked about the movie 'Life' and explained its relevance.
"Have you seen the movie 'Life?' …" he started off. "So Eddie Murphy and Martin Lawrence, they're in jail for a murder they did not commit, and they go to a house, and (Martin Lawrence) gets in the owner's car and he's leaving and Eddie Murphy says 'Where the hell do you think you going?' And so he relates it to us and when we're playing defense.
ADVERTISEMENT
Article continues below this ad
"And when a guy is trying to get around us, and we're locking a guy up and he can't get around us because we're playing good defense, he puts that clip right after the defensive clip. 'Where the hell do you think you going?' So it's a little joke that he always gives us to get us motivated to play defense," he further explained.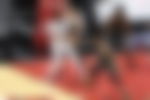 By the looks of it, it seems like the Lakers have a lot of fun while they're wreaking havoc on the court. However, the team has really been struggling without AD. And it will be in both of their best interests for him to recover and get back to the floor.
ADVERTISEMENT
Article continues below this ad
Read also- Kentavious Caldwell-Pope Reveals Why Lakers Need Anthony Davis