Are LeBron James and Chris Paul Friends? A Deeper Look into Their Relationship
Published 05/23/2021, 6:30 AM EDT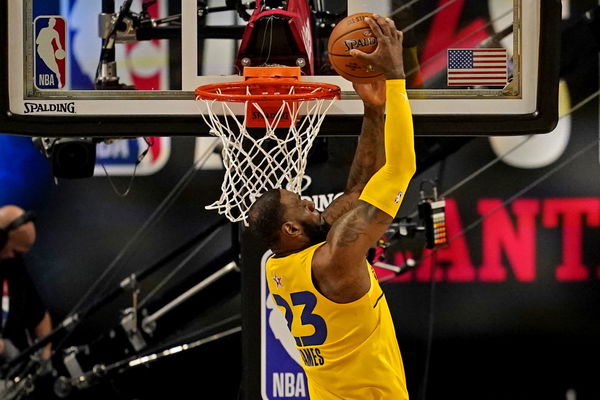 ---
---
The 2011 movie, Warrior, portrayed Tom Hardy and Joel Edgerton battling inside the MMA cage as brothers. Given their relationship, their eventual battle became all the more exciting. One can expect a similarly thrilling experience when the age-old friends in LeBron James and Chris Paul will fight in the Lakers vs Suns matchup.
ADVERTISEMENT
Article continues below this ad
The brotherly relation of Bron and CP3 goes well beyond their NBA career and makes for an interesting storyline. Although they never played for the same franchise, how and when did they become close to each other?
The friendship of LeBron James and Chris Paul
ADVERTISEMENT
Article continues below this ad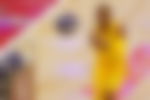 The two share a great bond both on and off the basketball court, and that started well before they joined the league. Back in 2003, 247Sports.com had ranked Bron as #1 and Chris as the #12 seed high school senior players.
The two would constantly play one another on the AAU circuit and even went on to compete as McDonald's All-Americans before Bron finally saw his draft in 2003. Just as the Akron Hammer was making his name as a rookie, CP3 was attracting the limelight as a Wake Forest collegiate player. In 2005, the two again met, this time in an NBA game with Paul in a Hornets jersey. Ever since then, they became better friends than rivals who met 28 times before the playoffs in 2021.
Not just that. The two have played together for the USA Olympics team and also in the All-Star teams. Their respect for one another goes far, and that's the reason CP3 had identified Bron as his groomsman at his wedding.
The two see each other as the godfathers to their children and that alone suggests how they share an equivalent of blood relation.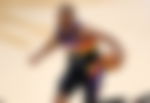 When the Lakers forward sent birthday wishes to the Suns veteran
LeBron James is just over five months older than Chris Paul and when the latter celebrated his 36th birthday, Bron ensured a memorable wish. On an Insta post, Bron mentioned, "Happy Bday to my brother from another!! Been down for a long time my G". 
ADVERTISEMENT
Article continues below this ad
In fact, recently, when a reporter asked Bron ahead of their playoff matchup, if he discussed his number of rings with CP3, Bron had a commendable response. The four-time NBA Champion expressed, "I don't really talk about my accolades… Our friendship is beyond that."
This comment, coming right before their game 1, further cements their bromance for one another. Prior to this series, even as Chris was with the Clippers or the Rockets/Thunder, the two marginally missed out on meeting in the postseason. However, this time, it happened out of nowhere, and there they are, ready to put their friendship aside and fight for glory.
ADVERTISEMENT
Article continues below this ad
Who do you think will come on top, the scorer in Bron or the playmaker in Paul? Help us know in the comments.