"Are You Trying to Be a Stand Up Comic?" Former NBA All-Star Gets Ripped Apart on Live TV Over Bizarre Kevin Durant and Kyrie Irving to Lakers Trade Comment
Published 07/13/2022, 8:00 AM EDT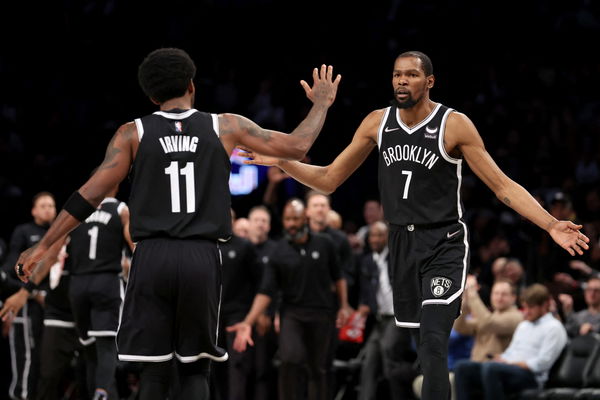 Fans and experts have been trying to come up with viable trade packages for Kevin Durant and Kyrie Irving this off-season. But one has caught the eye of resident NBA analyst Skip Bayless and that is former player Gilbert Arenas. Arenas, who hosts the 'No Chill Podcast', had put up a scenario where the Los Angeles Lakers trade Anthony Davis and Russell Westbrook for the Brooklyn Nets' Kyrie Irving and Kevin Durant.
ADVERTISEMENT
Article continues below this ad
It was a package that could be considered outlandish for both teams. Therefore, Bayless and Shannon Sharpe spared no words on 'Undisputed'. Both analysts laid into the former Washington Wizards player.
ADVERTISEMENT
Article continues below this ad
Skip was surprised at first because Arenas expressed this opinion with a straight face. The journalist said, "He loves this because there will be less paperwork because it's a clean deal. I can straight up trade Kyrie for Russ and Kevin for Anthony. It's a fair trade on both sides". He criticized Arenas by saying, "Is that a joke? Are you trying to be a stand-up comic?"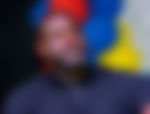 Skip was concerned by this proposed deal because it was not a 1:1 deal as Russell Westbrook and Anthony Davis are not equal to Kevin Durant and Kyrie Irving, according to him. Skip mentioned that Kyrie was 10 times the player Russell Westbrook is. He also thought that Durant is much better than Anthony Davis. The latter has been injury-ridden since the bubble NBA championship in 2020.
Kevin Durant and Kyrie Irving's present situation
ADVERTISEMENT
Article continues below this ad
Kevin Durant and Kyrie Irving's talks have been at a deadlock. Irving wants a move to the Los Angeles Lakers but the Brooklyn Nets also want something in return. Los Angeles is offering Westbrook but Brooklyn wants some first-round picks along with that. Lakers General Manager Rob Pelinka reportedly does not want to give away those picks.
Meanwhile, the Nets want a much higher price for Kevin Durant. The Phoenix Suns were the favorites to land the NBA superstar but after DeAndre Ayton's potential departure to the Indiana Pacers, things look a bit bleak for them. The Nets wouldn't mind running the season again with this team. The Rudy Gobert trade has also affected the price of Durant.
ADVERTISEMENT
Article continues below this ad
Watch This Story: Basketballs G.O.A.T. Michael Jordan's $80 Million Yacht Compared to Tiger Woods' 'Privacy'
Any team involved with the trade would have to offload many valuable assets to make space. The question is whether it is worth it for someone who is 34 and has been injured pretty recently.