As 7ft Giannis Antetokounmpo Breaks a Tooth of Kevin Durant's Teammate, Stephen Curry Seems Like a Genius to NBA World
Published 03/15/2023, 11:08 AM EDT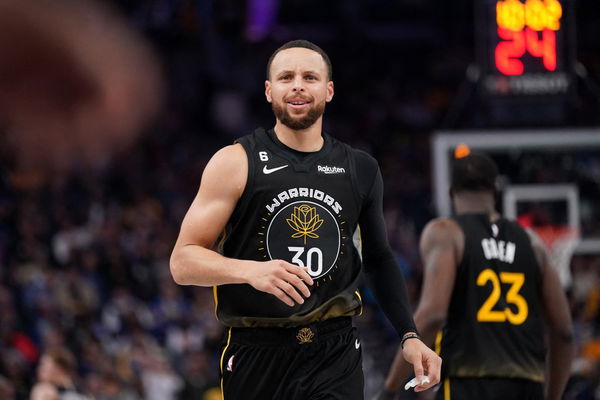 Basketball is not as dangerous a sport as football, but players are bound to take a hit now and then, especially when you're playing against literal giants. Although there are referees to monitor the games closely and call fouls whenever necessary, it's difficult to evade accidental injuries most of the time. Something similar happened recently when Giannis Antetokounmpo of the Milwaukee Bucks broke the tooth of a Phoenix Suns star during their last matchup.
What initially looked like another collision during a play transpired into something else. Kevin Durant's teammate was seen picking up his broken tooth from the floor. Amid all the noise, a lot of fans on social media started shouting out Golden State Warriors superstar Stephen Curry for a bizarre reason.
Torrey Craig loses tooth in Giannis Antetokounmpo onslaught
ADVERTISEMENT
Article continues below this ad
Torrey Craig took a lot of hits that evening but the one in the 3rd quarter caused the most damage. He was trying to lock down Antetokounmpo when he took the hit from a split second collision with the Greek Freak's elbow. It took the Phoenix Suns player a few seconds to get back up.
In the footage now being circulated on the Internet, the small forward for the Phoenix Suns can be seen picking up his broken tooth off the floor. Interestingly, Antetokounmpo wasn't booked for a foul on his play.
This wasn't the only big hit that Craig endured that evening. Antetokounmpo hit Craig hard in the first half too, and for some reason, the officials called for a foul on the Suns player. The officiating in the game made some fans question if they were watching the same thing or not. However, after the game, both players were seen talking to each other in good spirits.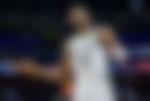 Meanwhile, the series of hits leading up to a broken tooth had fans giving genius shout-outs to the Dubs superstar Stephen Curry. Notably, Curry famously rocks a mouthguard during games to protect his teeth. Fans were reminded of this while they pondered about Craig losing his tooth.
Fans shout out the genius of Steph Curry
Among the many responses from fans calling out the bad refereeing during the game, some pointed out the benefits that come with wearing a mouthguard like Curry does. Below are some of the fan reactions to the incident.
"They wonder why curry has a mouthpiece"
"this why Stephen Curry wears a mouth guard"
"That's why curry wears his mouth guard"
"How you watch Steph curry for 13 years n not wear a mouthpiece"
ADVERTISEMENT
Article continues below this ad
"That's why curry got a mouth guard"
 

View this post on Instagram

 
While Curry isn't the only player who wears a mouthguard, he is the most known for it. The 4x NBA Champion has his surname and jersey number written on it. Curry chewing his mouthguard has become a popular NBA sight.
ADVERTISEMENT
Article continues below this ad
Watch This Story: Luka Doncic Giannis Antetokounmpo and 4 Other NBA Stars Have Combined to Make NBA History Heres How