"Ask Barack Obama, Ask Hillary Clinton. Ask Those As***les": 5x NBA Champion Dennis Rodman Lashed Out at Reporters for Pestering Him with Political Questions
Published 09/19/2022, 11:30 AM EDT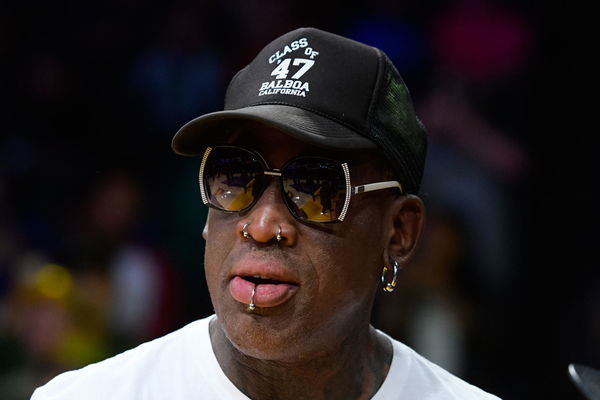 NBA legend Dennis Rodman has never been one to shy away from speaking his mind. The five-time NBA champion has been a polarizing figure throughout his life. His off-court antics have garnered more attention than his on-court performances. His friendship with North Korean Supreme Leader Kim Jong-un is probably the most controversial thing he's been involved in.
Rodman has previously admitted that he didn't like being famous as it leads to an added focus on his activities. That focus once resulted in the seven-time rebounding champion lashing out at reporters. As he was returning from a trip abroad, reporters pestered him with questions related to North Korea.
ADVERTISEMENT
Article continues below this ad
The Chicago Bulls legend didn't react to these questions kindly. As Rodman showed pictures of himself with Jong-un, reporters started asking him about Kenneth Bae, an American imprisoned in North Korea. Rodman said that it wasn't his job to question the Supreme Leader about this situation.
Instead, he told the reporters to go ask the President of the country. "Ask Obama about that, ask Hillary Clinton! Ask those as****es!", Rodman lashed out. His security team had to force him out of the airport as things got heated. However, this wasn't the only time he got agitated in regard to this particular situation.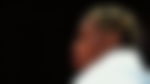 Rodman has been a friend of Jong-Un for a long time now. He visits North Korea often and is a beloved figure in that country. Bae was later released from prison and credited Rodman for his early release.
Dennis Rodman deserves more credit for his on-court achievements
ADVERTISEMENT
Article continues below this ad
While most things surrounding Rodman are controversial, his contributions to basketball shouldn't be overlooked. The former Detroit Pistons star is widely regarded as one of the greatest rebounders of all time. During his time in Chicago, he was involved in a lot of controversial situations.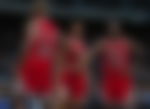 However, that never affected his performance on the court. He led the league in rebounding each year he was there. On top of that, he helped the Bulls win another three-peat in the Michael Jordan era. He finished his career with five championships.
ADVERTISEMENT
Article continues below this ad
WATCH THIS STORY: 10 things Chicago Bulls legend Dennis Rodman can't live without
Rodman is an often misunderstood personality. While his actions have been condemned many times, he has always stayed true to himself. After a tough childhood, Rodman had to fight his way to the NBA. He deserved the success he achieved on the court. However, his actions off it will always keep him a polarizing figure.