Atlanta Hawks' Trae Young Has a Vivid Reaction to His Spectacular Record Against the Chicago Bulls
Published 12/24/2020, 6:51 PM EST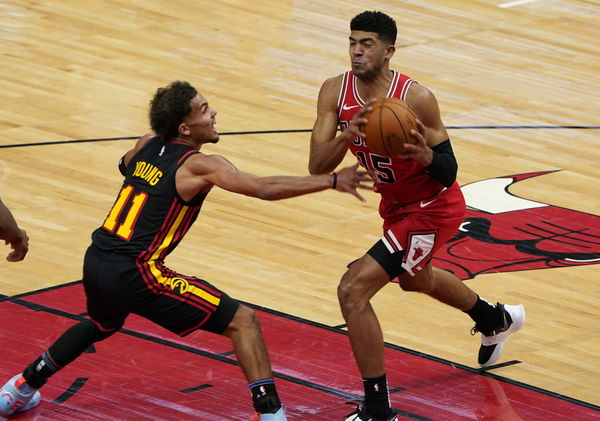 ---
---
The Atlanta Hawks had a very comfortable start to their regular season as they defeated the Chicago Bulls 124-104. The Hawks, this season, have added multiple stars like Bogdan Bogdanovic, Danilo Gallinari, and Rajon Rondo.
ADVERTISEMENT
Article continues below this ad
While Bogdanovic and Gallinari made their debut today, one player stood out amongst everyone else on the court. It was Hawks' young star Trae Young. Young was phenomenal on the court as he played only 26 minutes and scored an insane 37 points. He was incredibly effective, and the points tally is staggering.
He shot 10 of his field goals out of the attempted 12 shots. With this, he scored the highest number of points in 12 field goal attempts. Even 'Ice Trae' was impressed with his own feat.
ADVERTISEMENT
Article continues below this ad
This was the first game Young, and the Hawks played in nine months, which makes this feat even more impressive. In the 37 points he scored, 5 of them were threes out of the 6 he attempted. He also scored 12 free throws out of the attempted 14 free throws. His prolific scoring led the team to lead by 40 points at one moment in the game.
The Hawks' debutants were also impressive. Gallinari put up 13 points in the 24 minutes on the court. Bogdanovic on the other hand scored 15 points in 25 minutes on the court. The Hawks look like an exciting team with great offensive players on the roster.
Can the Atlanta Hawks become a playoff team?
The Hawks have added some great talented players in Bogdanovic, Gallinari and Rondo. The team looks much better offensively, and the team has many scorers apart from Trae.
Kris Dunn is also a good addition to the squad. He was pivotal, especially for a team who had the worst defense in the NBA last season. Dunn has been one of the most underrated defensive guards and can play a vital role in tightening the team's defense.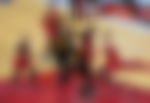 Rajon Rondo still hasn't made his debut but will be a more than capable backup point guard. He can also be a mentor for Young and will be helpful for the Hawks with all his playoff experience.
ADVERTISEMENT
Article continues below this ad
Even Clint Capela will be a much better starting center for the team. The starting lineup looks more impressive now for the Hawks. The team has certainly improved offensively, but defensively they have added only two players.
The Hawks will be one of the most entertaining teams to watch. If they can tighten up their defense, they can surely become a playoff team.
ADVERTISEMENT
Article continues below this ad