Difference Between Rafael Nadal and LeBron James: How the Two Legends Dealt With Courtside Hecklers
Published 02/12/2021, 4:30 PM EST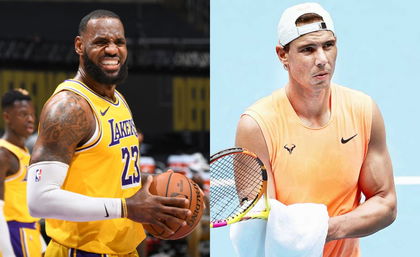 ---
---
The world of sport is nothing without fans. They are the ones who externally motivate the athletes to push harder, but not all of them are a pleasant audience. COVID-19's impact has largely impacted a few athletes and fans, with LeBron James and Rafael Nadal becoming recent victims! 
ADVERTISEMENT
Article continues below this ad
Athletes love playing in front of fans, but the pandemic's threat doesn't encourage it. However, certain sporting leagues are now welcoming fans with certain restrictions in place; NBA and the ongoing Australian Open 2021 are major examples. 
Fans of these two sports will either purely glorify their favorites, or completely despise a team or a player no matter what. Only a few are neutral, but that's not the topic of discussion here. 
ADVERTISEMENT
Article continues below this ad
Rafael Nadal and LeBron James recently got into interactions with the live audience, and it didn't exactly turn out to be good. Moreover, these two athletes offered two different reactions to being provoked by a fan, which doesn't state much, except for the emotions involved during the moment.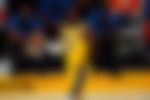 Random fan gave Rafael Nadal the 'one-finger salute' 
Rafael Nadal is always considered to be a fan-favorite no matter the venue. Fans show the Spaniard plenty of love wherever he plays, but there are a certain few who bury him with their hatred. 
Rafael Nadal is taking part in the ongoing Australian Open, and the 34-year-old experienced a bizarre moment during his second-round match. As Nadal was playing against his American opponent Michael Mmoh, a disgruntled fan picked up the camera person's attention who was seen displaying the middle finger to Rafa. 
Why did she flip off Rafael Nadal? No one knows including Nadal himself? As one could see, the Spaniard was looking for answers as to why she did that to him but maintained a calm demeanor as she insulted him. 
The drunk fan was sitting right in front of a group of Nadal's fans but didn't seem to mind their presence. However, she was kicked out of the stands soon after swearing at the World No. 2. Here's another such instance, but from a different sport. 
LeBron James got into an altercation with courtside Karen
LeBron James bumped into a similar experience like Nadal, but the outcome was different. The Los Angeles Lakers played the Atlanta Hawks on February 1, and the Hawks are one among the few teams that welcome a limited amount of fans to the arena. 
However, it didn't turn out good for a set of fans who were watching the game courtside. Two avid Hawks fans who were later identified as Chris Carlos and Juliana Carlos were asked to leave the arena after they were repeatedly found heckling LeBron James. 
James eventually responded, and Juliana Carlos went overboard with her comments which forced the officials to remove her from the game. Chris Carlos accompanied her too, after his wife allegedly screamed "don't fucking talk to my husband, talk to my husband one more time and I will fuck you up," at LeBron. 
It was a heated moment indeed and LeBron was also accused of throwing a few words, but the only deciphered phrase is that he called Juliana "Ol' steroid ass."
Nadal and LeBron handled their hecklers in a contrasting manner
These two athletes took a different approach when dealing with the fan who troubled them. Rafael Nadal chose to remain calm, and even though he gave it back to her in a sly manner, the 13-time French Open champion did not create a ruckus on the court. 
LeBron James isn't wrong for responding in his case. The Lakers star was heated up during the moment, but that's just the intensity of the game. Players try to remain locked in, and 'Courtside Karen's' like how LeBron called her, are a massive distraction. 
Courtside Karen was MAD MAD!! 🤣🤣🤣🤣🤣🤣🤣

— LeBron James (@KingJames) February 2, 2021
ADVERTISEMENT
Article continues below this ad
Furthermore, a cooled-down LeBron James spoke about the incident in the post-game presser and was quite relaxed about it. He didn't carry any grudge about the incident and simply stated how he missed the interaction with the fans. 
The bottom line is that Rafael Nadal chose the silent treatment while LeBron James gave it back to the fan who was taunting him. Contrasting ways to deal with it indeed, but that's how it went down. Does this depict anything about their personalities? Not really. We'll leave it up to you to decide! 
ADVERTISEMENT
Article continues below this ad