Author Reveals How Brooklyn Nets' Kyrie Irving Got Players Traded Away if They Went Against Him
Published 07/05/2021, 7:30 AM EDT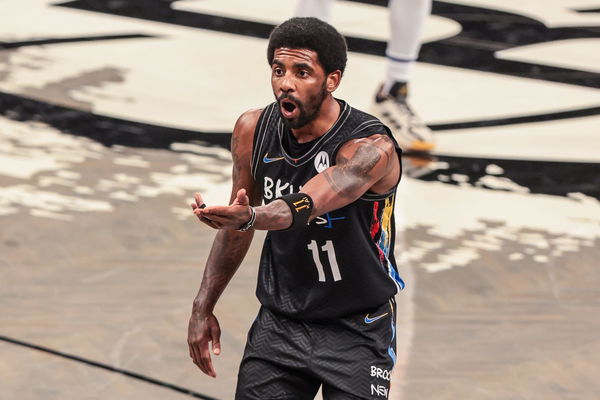 The Brooklyn Nets never fail to make headlines ever since the 'Big Three' came to life. But it seems like there is far more to them than meets the eye. Author of 'Can't Knock The Hustle', Matt Sullivan opened up about how Kyrie Irving is actually feared. In fact, he even had some shocking relegation about Kyrie's relationship with the rest of the roster.
Kyrie Irving wants everything his way?
ADVERTISEMENT
Article continues below this ad
What do we know about Kyrie Irving apart from him being one of the best players in the league? That he also speaks his mind and gets involved in unwanted controversies? Sure. But what about him being a bully?
Matt Sullivan, who had full access to the Brooklyn Nets' locker room this season, got plenty of inside scoops. So, he decided to put all of that on paper in his new book that traces their journey in the 2020-21 season. However, no book is a good read without some unexpected information and this one will be.
In an interview, Sullivan opened up about how team players fear Kyrie. He explained, "Kyrie was empowered enough to swap guys off the Nets' roster for this season because they didn't necessarily agree with his politics or his view of player empowerment when it came to his kind of bubble-boycott call"
"Garrett Temple told me straight up like players in leadership, if you go against what they want you to do, then they won't want you back. And if that's the case, I don't want to be on this team."
WATCH THIS STORY: John Wall-Bradley Beal, LeBron James-Kyrie Irving & Other NBA Brotherhood Moments
Is the Brooklyn Nets star on the trading table right now?
ADVERTISEMENT
Article continues below this ad
Although everything Sullivan said seems hard to digest, it looks like if it's true, it might be coming to bite Kyrie back. There have been plenty of rumors that the franchise isn't happy with Kyrie's reckless behavior this season.
He sat out of plenty of games because of not following COVID-19 protocols of the league. From a massless party to a pseudo-paternity leave and secretly practicing in Kobe's old gym, he failed to keep the Nets' in contention. Who knows if the trio was intact, the Nets might have been the one's standing in the NBA Finals. At least that's what everyone believes.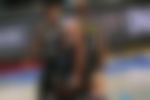 No matter how good Irving is, if he continues down this rude, his future with this team or any other could be in jeopardy. And if his bullying nature also exists, as Sullivan emphasized, it might be impossible to keep him in line. What are your thoughts?
ADVERTISEMENT
Article continues below this ad