Avatar 2's Mega 9 Figure Budget Is More Than Millionaires Stephen Curry and Klay Thompson's Combined Net Worth
Published 05/10/2022, 7:00 AM EDT

Stephen Curry and Klay Thompson are famously known as the Splash Brothers. They were the deadly attacking duo that led the Golden State Warriors to three titles. The franchise drafted both of them to ultimately create a dynasty. Their popularity also among NBA fans is unparalleled.
This has meant that they have millions of dollars through their contracts and endorsements. Steph and Klay might be two of the most popular players with their net worth in millions but there is something that has eclipsed them both.
ADVERTISEMENT
Article continues below this ad
Recently, the teaser for the long-awaited "Avatar 2: The Way of the Water" was shown along with the recently released Marvel movie, "Doctor Strange and the Multiverse of Madness". This has been hyped up for a long time. It has been more than a decade since the record-breaking first film had released.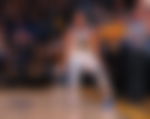 The first film was absolutely breathtaking. It broke boundaries regarding the use of CGI and 3D to enhance the cinematic experience. Hence, the sequel has left cinemagoers wanting and expecting more from director James Cameron.
Stephen Curry and Klay's net worth compared to Avatar 2's budget
Why are we talking about the sequel to "Avatar" here, you might say? Well, if you look at its budget, then there should be no doubt why. With the special effects being used, its budget is estimated to be around $250 million. It is also estimated that the other three entries will also have the same budget, making it a total of a billion dollars to make these four films.
ADVERTISEMENT
Article continues below this ad
Stephen Curry and Klay Thompson are supremely popular basketball players. Their net worth is $160 million and $70 million, respectively. Hence, their combined worth of $230 million is still 20 short of Avatar's budget.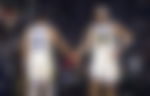 This movie has hundreds of crew members. Cameron has been trying to make these sequels for more than a decade. The technology used is also very expensive. Hence, to compare two NBA players and a probable billion-dollar movie is too extreme. It is actually commendable that they came twenty close to the movie's budget. It shows how hard they have worked to build such a profile.
ADVERTISEMENT
Article continues below this ad
WATCH THIS STORY: 7 ft Shaquille ONeals 52 Ex-Girlfriend Who Got Popular As His First Partner After Divorce With Ex-Wife Shaunie
Will Avatar 2 be a monster hit like its predecessor? Will Steph and Klay win it for the Warriors? Let us know in the comments below!