Avengers Star Anthony Mackie Compares Pelicans' Zion Williamson with the 'Hulk'
Published 03/24/2021, 1:15 AM EDT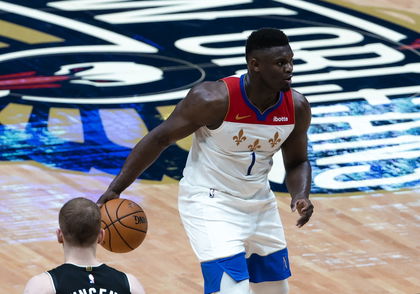 ---
---
The New Orleans Pelicans have put everything about them into perspective this season as their star player Zion Williamson pushes to make the playoff cut. The Pelicans are eleventh in the Western Conference right now, with a 19-24 record.
ADVERTISEMENT
Article continues below this ad
With teams like the Memphis Grizzlies and the Golden State Warriors ahead in the race, the Pelicans could only have a bleak and lucky shot at making it to the postseason. And if they do, there is one star they can thank, and that is Zion Williamson. In fact, even actor Avengers Anthony Mackie couldn't stop praising the superstar.
There is no other like Zion Williamson
ADVERTISEMENT
Article continues below this ad
Actor Anthony Mackie, who was born and grew up in New Orleans, is an avid NBA fan. Much like he has done with everyone else, Zion has also made Anthony a fan of his athleticism and force.
In an interview, Mackie was asked to comment on Zion's surge this season. However, he first expressed how he would have preferred Jeff Van Gundy as the coach instead of Stan Van Gundy. "First, I have to say we got the wrong Van Gundy. I think the brother would have been a better coach. We have a team that is so young, but we have a nucleus. And I think the nucleus just needs to learn how to win," said Anthony.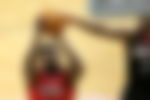 Anthony talked about Zion's surge this season and stated, "I have never seen anybody Zion's size move that fast… It seems like it is not physically possible, but now I understand how he ripped through a shoe when he was in college."
Mackie, who is about to star in the new Marvel series, 'The Falcon and the Winter Soldier', was then asked the perfect question: If Zion were an avenger, which one would he be? Without hesitation, Mackie said, "Hulk, all day."
The Pelicans can bank on the 'Hulk'
The NBA has given us a glimpse of the phenomenon that is Zion Williamson. This is a player who was winning hearts with his dunks even before he entered the league. At just 15 years old, one of his posterizing dunk videos had gone viral, and it is safe to say that he is living up to every expectation.
ADVERTISEMENT
Article continues below this ad
By averaging 25.7 points, 7 assists, and shooting 62.1% from the field, Zion has helped the Pelicans stay a little relevant in the league. His partnership with Brandon Ingram on the court is turning out to be a treat to watch.
Do you think he can drag the Pelicans even further ahead before the teams lock their playoff spots?
ADVERTISEMENT
Article continues below this ad
Read also- Pelicans' Zion Williamson Surpasses LeBron James and Luka Doncic in Historic NBA Record