'Bad For Their Opponent': Former Miami Heat Teammate Issues Stern Warning Ahead of LeBron James Return
Published 04/24/2021, 10:09 PM EDT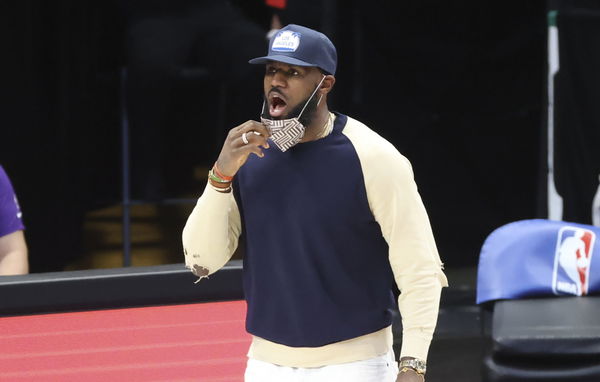 ---
---
The Los Angeles Lakers' downward spiral in the Western Conference is becoming worrisome for their fans. Ever since LeBron James and Anthony Davis have been sidelined, the team has been on a rollercoaster of wins and losses. Unfortunately, even as one of their superstars made his return, the Lakers continued their losing streak.
ADVERTISEMENT
Article continues below this ad
Anthony Davis returned against the Dallas Mavericks but played on a minutes restriction. They want to ease him back to the game so that his long-term health is not hampered.
However, they still desperately need LeBron James to return. Even his former teammate Mario Chalmers is awaiting his return.
ADVERTISEMENT
Article continues below this ad
After an unfortunate incident, while playing against the Atlanta Hawks, LeBron injured his ankle. Since then, he has been out indefinitely, which has had its consequences.
As the Lakers' standings in the West dropped to the fifth spot, concerns grew about them defending their title this year.
However, the good news is that LeBron James' return could be as soon as the following week, as per Adrian Wojnarowski. And as his comeback inches closer, analysts are questioning whether the Lakers will give him a decent spot to work from. But Mario Chalmers, a former teammate of LeBron, has other reasons for looking forward to his return.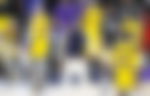 Keeping eyes on the Lakers when LeBron James returns
On the 'Posecast' with James Posey, Mario Chalmers talked about why he is interested to see the Lakers play when LeBron returns. He said, "This much rest is bad for their opponent. That man is doing treatment 19 times a day in the pool. He's just he just saving his body. That's all he's doing, resting his body.
ADVERTISEMENT
Article continues below this ad
"I always say that Bron has one of the greatest basketball minds I've ever been around. Seeing things dissecting plays, knowing what teams about to run. I've never played with someone like that. All you doing is getting more time and you can't do that. You got to keep going. Wear him down… This is gonna be scary. That's why I said I'm interested to see how they come back."
Just like Davis, the purple and gold will not rush him back into the game. He is their golden ticket to a second straight title and jeopardizing his health would br like tearing that ticket into pieces.
His return won't be easy, and he might take a while to get back into form as well. How do you think the Lakers will perform once they have Bron back in the lineup?
ADVERTISEMENT
Article continues below this ad
Read Also- Lakers' Assistant Coach Issues Stern Warning To The League of a Probable LeBron James Return