Bad News for Jimmy Butler's Heat as Former All Star Gets Ruled Out for Game 6 vs James Harden's 76ers
Published 05/11/2022, 4:30 PM EDT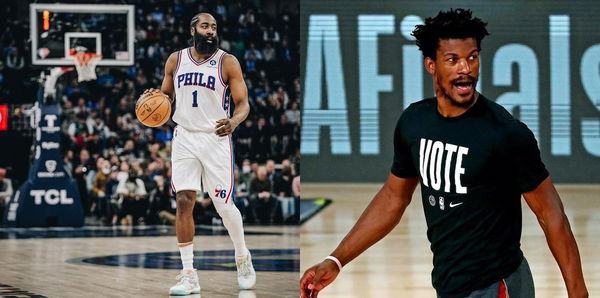 Jimmy Butler and the Miami Heat are one game away from reaching the Eastern Conference Finals. After losing 2 games in a row, they bounced back spectacularly as they blew James Harden and the Philadelphia 76ers away. However, after the game, they received some huge news that might spoil their playoff run.
Kyle Lowry, who sat out game 5 because of a hamstring injury, may miss the entire series according to reports. Lowry has been an important part of this Heat roster and his absence could derail the Heat's run. He had already missed games 1 and 2 because of injury, but he returned on the road. However, he aggravated his injury in game 4.
ADVERTISEMENT
Article continues below this ad
The Heat destroy James Harden and the Sixers to take a 3-2 lead
Despite Lowry being out, the Heat had no trouble putting the Sixers away. The Heat had nine players who finished in double digits. They won the game handsomely with a 120-85 victory. Jimmy Butler led the way with 23 points, nine rebounds, and six assists. The Sixers fell behind double digits early in the first quarter and they could never recover from that. But they were hanging on until the fourth quarter.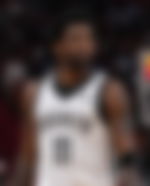 However, that didn't last long as Miami soon took charge of the game. The home team shot lights out as they finished with 53.6% shooting from the field and nearly 40% from the three-point land.
ADVERTISEMENT
Article continues below this ad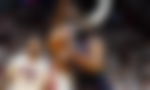 This was a painful night for Joel Embiid as he received multiple hits. Early in the game, he took an elbow to his back, and he headed to the bench. Later he got hit with the ball in his face. This impact aggravated Embiid's broken orbital bone, and he fell to the floor in the pain. He showed great toughness to remain in the game, but he was nowhere as impactful as he needed to be.
WATCH THIS STORY: Is Tom Brady taller than Michael Jordan? 
ADVERTISEMENT
Article continues below this ad
Even though Lowry may be out for the rest of the series, the Heat will have the confidence that they can get the job done against this Sixers team. The Sixers will no doubt put up a fight as they battle for their season. But they will need Embiid and James Harden at their best if they have a shot at taking this series to seven games.
Do you think the Heat can do it without Lowry? Let us know in the comments below!