Former US President Barack Obama Picks Between Giannis Antetokounmpo, Luka Doncic and Zion Williamson
Published 12/19/2020, 8:41 AM EST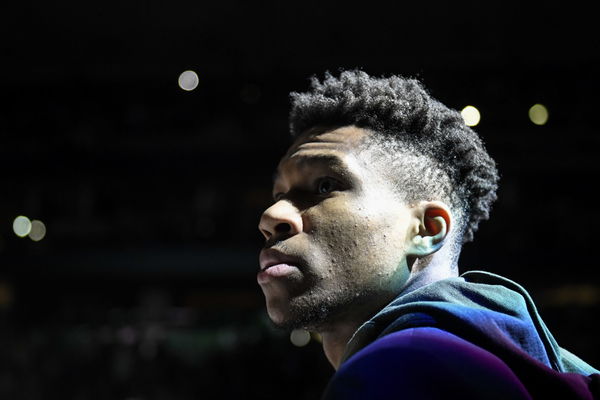 ---
---
Giannis Antetokounmpo is one of the best players in the NBA right now. The former two-time MVP is slated to dominate the NBA for the next few years. Giannis recently signed a max extension with the Milwaukee Bucks in order to stay with them till 2025.
ADVERTISEMENT
Article continues below this ad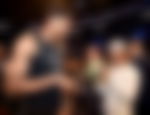 Former President of the United States Barack Obama spoke to Bill Simmons about who he thinks the best young player in the NBA with the brightest future is right now. Obama says that if Giannis can develop a proper mid range shot, he will be absolutely unstoppable. He said:
ADVERTISEMENT
Article continues below this ad
"I want to see if Giannis gets a mid-range this year. Everybody is worrying about Giannis getting a three-point shot. Giannis needs a twelve footer or fifteen footer. That's what matters. If he does, then I think he's unstoppable. If he has the same shot as a Karl Malone or even a Kawhi, where in crunch time, he can just pull up. Who is going to block that shot?"
Giannis Antetokounmpo can be even better
ADVERTISEMENT
Article continues below this ad
However, should Giannis Antetokounmpo be unable to develop a mid range shot like he said, Barack Obama believes that Luka Dončić has the highest ceiling. He also mentioned that he enjoyed watching the New Orleans Pelicans' Zion Williamson a lot. Obama said, "So if he doesn't develop it, then probably Luka just because more skillset. Although, Zion's just more fun to watch."
Luka Dončić is the future face of the NBA for most analysts, and Zion Williamson is the heir apparent to LeBron James in the eyes of many. But Giannis, if he is able to develop a better shot, can become one of the greatest players of all-time. Giannis is one of the most dominant players the NBA has ever seen, and his ability to get to the basket with sheer brute strength and force is absolutely remarkable.
ADVERTISEMENT
Article continues below this ad
It remains to be seen if Giannis can lead the Milwaukee Bucks to an NBA championship. The Bucks made re-signing Giannis to the max contract a priority, giving him support in the form of Jrue Holiday. The Bucks will be ready to go this upcoming NBA season.