'Basketball Scientist': NBA Legend Gives a Befitting Response to Why People Impose Hate on LeBron James
Published 03/24/2021, 9:55 PM EDT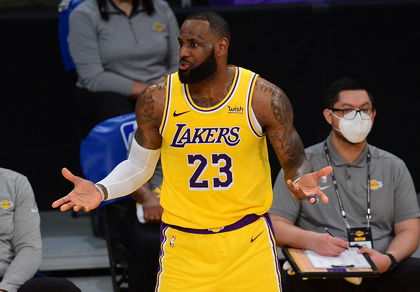 ---
---
LeBron James is a once-in-a-generation athlete and going by his pace, the man can soon become a once-in-a-lifetime personality. He has amassed so many achievements that most non-basketball people can also recognize that unique beard and the kingly name.
ADVERTISEMENT
Article continues below this ad
But as much as Bron's gameplay is a matter of research, he has a range of haters who would call him names. To counter that, a former rival of The Akron Hammer showered praise upon his career.
LeBron James and his 'basketbrain'
ADVERTISEMENT
Article continues below this ad
An NBA veteran from the draft of 2000, Jamal Crawford, recently joined an interview where he discussed LeBron James at length. In his 20-year NBA career, Jamal won the Sixth Man of the Year recognition thrice and got many opportunities to compete against Bron. Hence, unlike Bron's many detractors, he has closely analyzed LeBron's game, making him an unbiased yet reliable person to comment.
The 41-YO explained, "His brain is, he is a basketball scientist. He is a genius playing basketball. It is funny watching him in Phoenix, I was watching him and I'm sitting on the bench. He was playing in his brain before… I saw him, everything digital, I saw him, everything moving in his brain before moving the chess pieces."
Jamal played his 2018-19 season with the Phoenix Suns and played against Bron as he joined the Lakers that year. All-in-all, the two athletes played 35 games against each other, making JCrossover a fan of The Chosen One.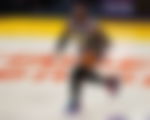 For the Lakers legend's haters, with love
ADVERTISEMENT
Article continues below this ad
Be it the UFC's Colby Covington or anyone else, there are just so many people who hate LeBron James. He has been facing criticism since the day he decided to move out of Cleveland and join the Heat. Many believe he has won titles that came easily to him, and many others rank him very low against Michael Jordan. 
But Jamal had a befitting response for every such person out there. The legendary player added, "People don't hate on the good ones, they hate on the greats. He has changed the landscape of the game. He changed the way it looks, he changed the way it feels. [He] changed so many things that people weren't used to. He's done it in such a way, you can't do anything about it. This dude has won East to the West, championships here, championship there."
ADVERTISEMENT
Article continues below this ad
In addition to Jamal's words, one must also consider how Bron never found his name in an off-court controversy. He is a vocal leader, making so many social changes while also improving his brand. Do you think he is worthy of attracting so much hate? Help us know in the comments.