'Be Mad at MJ': Matt Barnes Hits Back at Kwame Brown's Criticism
Published 05/18/2021, 3:42 AM EDT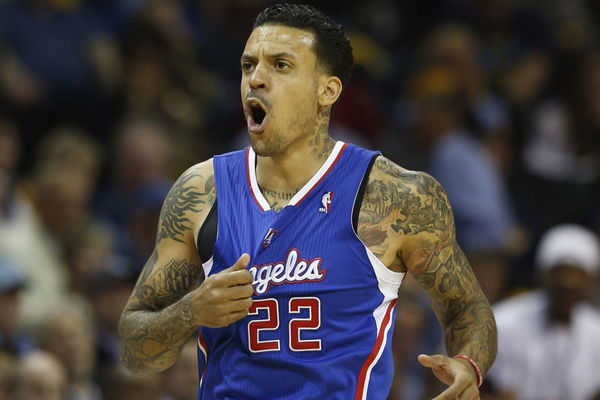 ---
---
Kwame Brown made headlines after his comments this weekend. Brown took to his social media to respond to Gilbert Arenas, Matt Barnes, and Stephen Jackson for their recent comments about Brown on their podcast. The trio didn't say anything egregious or offensive about Brown. However, he took offense to those comments and unleashed a huge response. And now, Matt Barnes has hit back at Brown.
ADVERTISEMENT
Article continues below this ad
Matt Barnes responds to Kwame Brown
Former NBA champion Matt Barnes took to his Instagram to respond to Kwame Brown's comments. Barnes doesn't understand why Brown has a problem with him. He never said anything, in his opinion, that was overtly negative about Brown. Barnes added that the rest of the NBA world has constantly mocked Brown because he didn't fulfill his potential. He even had to ask his crew to make sure he didn't say anything negative about Brown because he couldn't remember saying anything.
ADVERTISEMENT
Article continues below this ad
READ MORE: 'He Was There to Destroy You': Devin Harris Recalls His Moment With Kobe Bryant Earlier in His Career
Barnes said, "I was confused because I never said nothing about the dude. Obviously coming for us, you know you're going to get attention. I think that's what you were looking for. Bro, you've been made fun of since you came into the league for not living up to expectations. People laugh and joke about you all the time. Me? I didn't do that. Never laughed, never joked, because I don't talk about people like that. So I asked my team… did I miss something?…"
Barnes says Brown should be upset with MJ
Barnes noted that the only thing his staff said was that he tapped Stephen Jackson's knee during some of the comments. If that is what Brown is upset about, then Barnes cannot take him seriously. Barnes doesn't understand why Brown is so upset with him and even reached out to him to try to settle the issue. However, Brown took the issue to the internet. Barnes noted that Brown should be upset with Michael Jordan more than anyone else.
ADVERTISEMENT
Article continues below this ad
Barnes said, "They said I tapped Jack's knee when something was said. So if that's what got you mad, me tapping somebody's knee. You need a hug bro… Once I heard you talking sh*t, I DMed you like a man because I felt if it was something I really said, we could talk about it. But you chose to ignore that and take it to the internet. So if you want to be mad at anybody, be mad at MJ for believing in you, picking you number one. I didn't do that, I don't know you, never talked about you."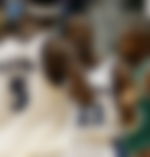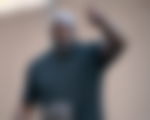 ADVERTISEMENT
Article continues below this ad
Given the back-and-forth nature of this spat, expect Kwame Brown to respond soon. His time with the Wizards was difficult, as he never got the full confidence of Michael Jordan. A similar thing happened in LA, where he couldn't play well alongside Kobe Bryant and was traded to bring in Pau Gasol.