"Beat Him Up": Carmelo Anthony Reveals Nasty On-Court Banter With Kobe Bryant
Published 08/19/2021, 10:38 AM EDT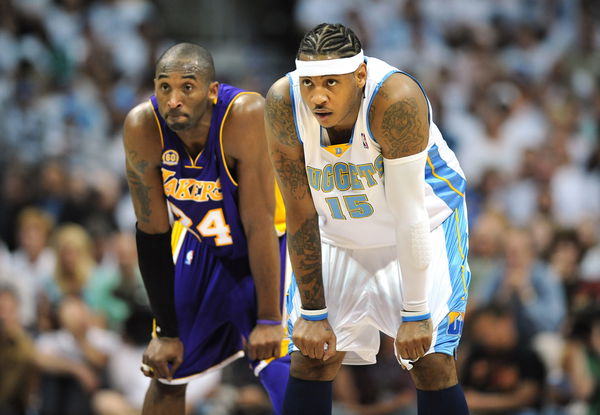 ---
---
It's been more than a decade now, the situation for the Los Angeles Lakers and Denver Nuggets hasn't changed much. While the Lakers continue to be one of the most elite teams and a fan favorite, the Nuggets also have a solid roster that doesn't deserve to be called the underdogs. Such was the case back when Kobe Bryant played for the purple and gold and Carmelo Anthony was part of the Denver Nuggets. The two had developed a friendship like no other and it all started when the two locked horns during the 2009 Western Conference Finals.
ADVERTISEMENT
Article continues below this ad
How Kobe Bryant and Carmelo Anthony elbowing each other turned into a friendship
ADVERTISEMENT
Article continues below this ad
Before entering the WCF, both these teams had different journeys in the playoffs. Melo was keeping an 8-2 record during the first two series in the postseason. However, Kobe and Co. had to struggle a little to get here. They defeated the Utah Jazz in Game 5 but the Houston Rockets dragged the series to a Game 7 which they eventually won.
But once Kobe and Melo got to face each other, there was a spark in the most unique way. On 'All The Smoke' Podcast with Matt Barnes and Stephen Jackson, Melo opened up about their 2009 battle and how it helped develop an unexpected friendship.
He started off, "09′ came. We hugged before the game. I said, 'It's war, it's not going to be easy. Let's get it! And I just remember, he [Kobe] always used to tell me, I am guarding you. They aren't going to make any calls on me."
"I was bigger than him, so I would just try and beat him up and be physical with him. He comes back elbowed me, I come back elbowed him. He was laughing, telling me, 'That's all you got?' Just pushing my buttons to see if I was going to stand that. And that's how we grew man, became who we are."
WATCH THIS STORY: Cade Cunningham Asserts Dominance Over Jalen Green, Jonathan Kuminga's Nasty Dunk & Other Top Plays From the Summer League
The Lakers got the best of the Nuggets
ADVERTISEMENT
Article continues below this ad
This entire series was a tug of war, a battle to one-up the other. Kobe's 40 points in Game 1 and 41 points in Game 3, gave them a lead despite Nuggets winning Game 2 with Carmelo's 34 points.
However, Denver was able to tie the series by winning Game 4. Eventually, the Lakers won the next to games, with Kobe sealing the deal in Game 6 and landing a spot in the NBA Finals, sending Melo and his team packing.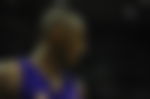 Finally, the Lakers were able to easily get past the Orlando Magic, helping Kobe win his fourth NBA championship. But Kobe won much more, and that was Carmelo Melo's friendship that we can safely say, lasted his lifetime.
ADVERTISEMENT
Article continues below this ad