Beating Michael Jordan 101: Former Bulls Teammate Scottie Pippen on How He Would Guard Him
Published 01/11/2021, 10:42 AM EST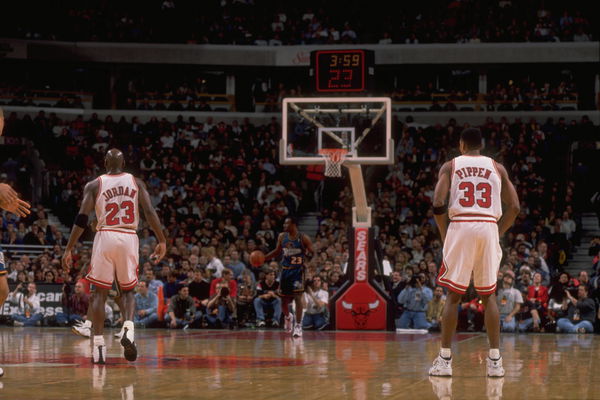 ---
---
Without a doubt, Michael Jordan is one of the greatest basketball players of all-time. He was unguardable and a serial winner. However, his winning was enabled only when Scottie Pippen emerged as his co-star. The pair won six championships together, never losing a Finals series or even going to a game seven.
ADVERTISEMENT
Article continues below this ad
Scottie Pippen had spoken about how he would guard Michael Jordan in 2019, revealing the simple strategy he thinks would work best.
"I wouldn't give him (MJ) as much direct line. I would probably try to square up and play Michael more in front because he can go either way."
ADVERTISEMENT
Article continues below this ad
Pippen also spoke about whether MJ would play taller players like Scottie in the post.
"No. Later on in his career, he did because he had the physical ability to band and get the space. But early on in his career, he didn't care to be honest. Big, small, he would either go inside or out. Obviously, if it's a bigger guy, he'd get them outside and beat them off the drive."
Michael Jordan vs Scottie Pippen: Would Pippen have success guarding MJ?
For the record, there is no elite defensive player that Jordan has consistently faced that stopped him. Even former Defensive Player of the Year Gary Payton has had some wars with MJ, and he didn't win every single one.
ADVERTISEMENT
Article continues below this ad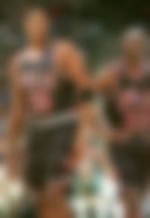 There is no player that knows MJ better than Pip. The pair dominated together for years and must have had countless scrimmages against each other. While Pippen is the larger and more lanky of the two, Jordan had explosive pace and unreal athleticism.
As Pippen said, Jordan would probably try to get him out to the perimeter and try to drive past Pippen and go to the basket. However, if Pipper can limit the space that MJ gets, he can pull off a very contested shot, if not a block.
ADVERTISEMENT
Article continues below this ad
We have seen them play against each other before. However, the two didn't get a chance to guard each other much as they play different positions. Either way, both men were amazing in their prime and the blueprint to guard them changed according to the situation.