Beating Previous Record by Almost $1 Million for a Noble Cause, Lakers Legend Shaquille O'Neal Raises Whopping Seven Figure Amount With Adam Levine, Pitbull, and Other Stars
Published 10/15/2022, 7:45 AM EDT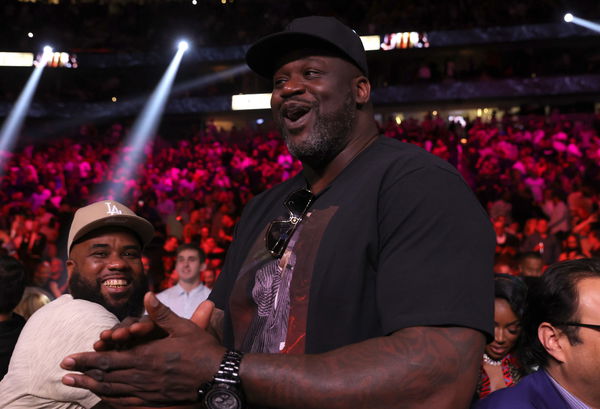 Shaquille O'Neal and his philanthropic efforts go hand in hand. The NBA Hall of Famer believes in giving back to the community and assisting those in need. Shaq put those giving traits to practice recently as he hosted his second annual 'The Event' at the MGM Grand Garden Arena in Las Vegas, Nevada on October 1, 2022. Furthermore, the fundraising gala is expected to assist a number of underprivileged children owing to the staggering amount of money raised.
The event turned out to be a roaring success. A gourmet dinner, a live auction, and a star-studded concert were among the attractions. The event drew a whopping 1,700 guests, in addition to the 5,000 people who attended the concert to party the night away.
ADVERTISEMENT
Article continues below this ad
The concert, which had multiple major headliners, was unquestionably the highlight of the evening. H.E.R., Maren Morris, Pitbull, and John Mulaney were among the stars. Furthermore, Shaq was assisted in spreading smiles on the faces of young children by Maroon 5, headed by his good friend Adam Levine. In fact, even the big man took the stage, joining Levine and making the crowd groove as they performed the hit song 'This Love.' 
 

View this post on Instagram

 
Shaq certainly put his cheerful, compassionate, and giving nature on display throughout his event. His energy and commitment to his fundraising gala were vital in making it a huge success. And in the end, he managed to raise a whopping seven-figure amount for charity.
Shaquille O'Neal raises an astounding $3.8 million for charity
Shaquille O'Neal and his foundation hosted 'The Event' for the first time last year. In fact, they were able to generate around $3 million for school-based clubs and communities for children. This year's event was even more spectacular, beating the previous year's record by nearly $1 million.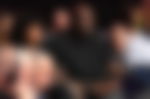 ADVERTISEMENT
Article continues below this ad
On 'The Big Podcast', Anthony 'Spice' Adams asked the Los Angeles Lakers icon about the money raised from the event. He revealed that the Shaq Foundation was able to generate $3.8 million from 'The Event' to support underserved children.
The Shaq Foundation is well-known for paving the road for underserved youngsters to reach their full potential. 'The Event', in fact, plays a significant role in the foundation's efforts to promote hope and effect change in communities.
ADVERTISEMENT
Article continues below this ad
WATCH THIS STORY: Shaquille O'Neal's Bizarre Pre-Game Ritual From His Magic Days
Meanwhile, Shaq's exploits and philanthropic efforts remain an inspiration to countless people. He continues to expand his broad charitable efforts and assist innumerable people in living a much better life.