'Been Watching 23′ – Lakers' Kyle Kuzma Credits LeBron James For Excellent Passing Range
Published 04/05/2021, 7:00 AM EDT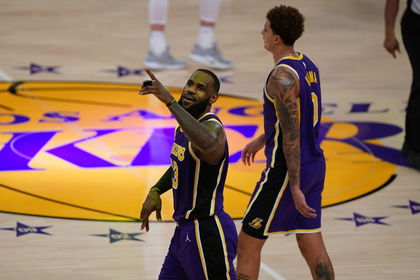 ---
---
LeBron James is one of the greatest passers in NBA history. Despite being one of the most prolific scorers in the game, James' passing has been a true highlight of his game. James has incredible passing range and vision and can create chances from seemingly out of nothing, and one of his teammates has been watching and learning from him.
ADVERTISEMENT
Article continues below this ad
Kuz gives props to LeBron James
The Los Angeles Lakers player Kyle Kuzma took to Twitter to respond to a video of his passing range. Kuzma showed great anticipation with his movement, faking the opponent in one direction and passing the ball in another.
ADVERTISEMENT
Article continues below this ad
Kuzma replied to the video, saying that he has been watching LeBron James for three seasons now, implying that he had learned it from him.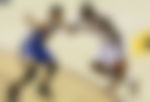 Kuzma's comments come as no surprise. Kyle Kuzma is one of the few remaining players on the Lakers roster that has been there since his arrival.
Now in his third season, LeBron James has played with Kuzma for the longest on the Lakers roster. And given how young Kuzma is, the presence of LeBron James would have been a huge influence on his playing style.
Despite being above 35 years of age, James continues to make his passing a key attribute of his game. Last season, James led the NBA in assists, as the Lakers went on to secure the first seed in the western conference. The Lakers eventually went on to win the NBA championship, with James winning Finals MVP, and LeBron's passing ability was a huge part of the Lakers' success.
Absence of the King
ADVERTISEMENT
Article continues below this ad
The absence of James has shown how crucial he is to the Lakers. James suffered an ankle injury at the end of last month that ruled him out for the foreseeable future. To make matters worse, Anthony Davis continues to be sidelined thanks to a calf strain. Without James to orchestrate the plays for the Lakers, the team has struggled to get wins in recent weeks.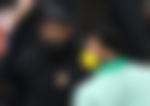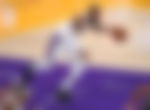 ADVERTISEMENT
Article continues below this ad
Can LeBron James return in time to save the Los Angeles Lakers? Currently, James' injury is projected to keep him out for the rest of this month. However, Bron has shown his supernatural healing abilities in the past. But it would be in the best interest of the Lakers to let James recover fully before heading into the playoffs.