Before Losing Hundreds of Dollars to "Black Jesus" Michael Jordan, 2x NBA Champion Spent $50,000 on an Actual Black Jesus Jewelry
Published 10/05/2022, 7:30 AM EDT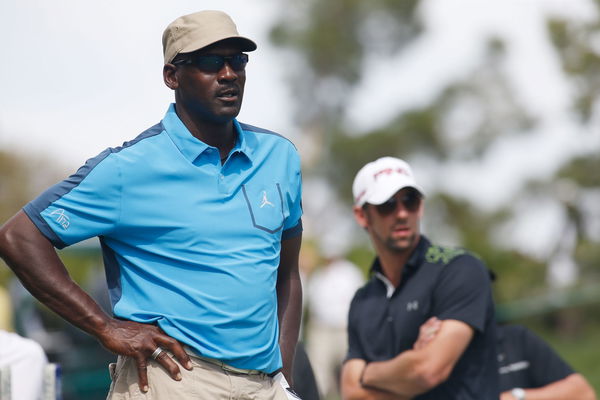 Michael Jordan displayed a fierce competitive nature throughout his career, and his performances on the hardwood undoubtedly made him one of the greatest players of all time. 
ADVERTISEMENT
Article continues below this ad
Additionally to his NBA career, Jordan has made millions of dollars. In terms of his net worth, he currently stands at approximately $1.7 billion. According to Forbes' 2022 billionaires list, that clearly makes him the richest retired athlete.  
ADVERTISEMENT
Article continues below this ad
According to a former NBA player, J.R. Smith, Jordan still has an intense drive for competitiveness. Prior to losing hundreds of dollars to the "Black Jesus", the 2x NBA champion, spent $50,000 on actual 'Black Jesus' jewelry.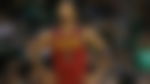 In 2013, a report was filed about how Smith failed to pay for jewelry he had made in 2010. Smith was sued for this by a company called Lemmerman's. The jewelry, with a value of $25,500, included a diamond chain, two Black Jesus pendants, and some earrings. 
Since this is not the first time he lost a lot of money, he shared an experience about how he lost money to MJ as well. During an interview with Complex, he described his experience. At present, Smith plays Division I golf for North Carolina A&T after returning to college in 2021 and commented on what happened when he and Jordan once played together.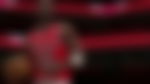 In the first round, he said they were on equal footing, but in the second round, Jordan gave him a good beatdown. Jordan "smoked" Smith, as he put it. This resulted in a three-stroke loss. Aside from this, when asked if Jordan "talked shit" while playing, Smith added, "The whole time". 
There was more to the story of Michael Jordan
Then Smith took a risk when Michael Jordan declared he would bet on the game. Due to the fact that it wasn't a bet in the thousands of dollars, but in the number of hundreds, Smith also mentioned how Jordan talked to him the whole time and even mentioned his NBA career. 
ADVERTISEMENT
Article continues below this ad
"He threw this jab at me, low key," Smith remembered. "He said, 'Yeah, you had a good career. It wasn't a great one. You had a good one'". With that Smith replied with his answer. "I was like, 'Oh, that's a good one'", explained Smith. 
During his 16 seasons in the NBA, J.R. Smith consistently provided solid performances. Smith averaged 12.4 points in his career. He also won the Sixth Man of the Year award in 2012-13. 
WATCH THIS STORY: Kyle Busch in a Foul Mood After He Failed to Outsmart His Teammate Denny Hamlin
ADVERTISEMENT
Article continues below this ad
His other accomplishments include winning two championships and ranking 17th all-time in made threes with 1,930. While discussing the golf game Smith mentioned how he felt the whole time. "It was one of the most childish feelings I've felt as a grown-ass man," he pointed out.
If you have any thoughts on this, please share them in the comments below.