Before Ugly Fall Out With Shaquille O'Neal and Kobe Bryant, Dennis Rodman's Arrival in LA Excited the Lakers: "It's Going to Be Bananas"
Published 01/18/2023, 12:50 PM EST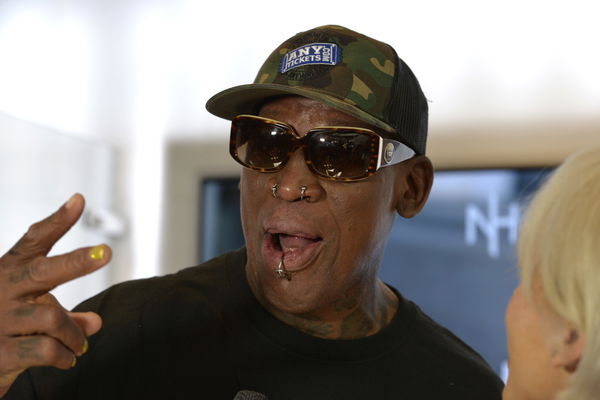 The arrivals of Dr. Jerry Buss and Magic Johnson in Los Angeles kickstarted a period of 'Showtime' for the Lakers. Along with winning championships, the Lakers became the focal point of an ever-growing league. Lakers games attracted stars from various fields. However, this spark was lost soon after Magic's retirement. With Kobe Bryant and Shaquille O'Neal already in their books, the Lakers decided to bring in the polarizing Dennis Rodman in 1999 to supplement a charge toward their first championship since 1988.
While it only lasted for a short period, Rodman's time in LA was definitely eventful. The 5x NBA champion came in with a lot of championship pedigree and he was expected to take the young core of the Lakers to the promised land. In 1999, 20-year-old Kobe Bryant expressed his eagerness of teaming up with Rodman. "It's going to be bananas. Dresses! Trips to Vegas!", Bryant said joyfully.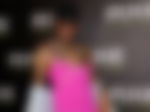 ADVERTISEMENT
Article continues below this ad
This was despite Rodman getting differential treatment from the franchise. He changed his clothes in a different room from the team, he asked for an exercise bike off the court during games, and more often than not didn't arrive to practice on time. The Los Angeles Lakers hoped to look past all that in an effort to win the championship.
Even Shaquille O'Neal was excited about the arrival of Dennis Rodman
While Shaq's upbringing was very different from Rodman's, the 7'1 giant was prepared for the Worm's antics. O'Neal said, "What he does, is what I call homeboy marketing. He is very good at getting free telecommunications from you guys."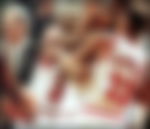 Point guard Derek Harper also shared his opinion, "A lot of people wish they had the cojones to do and say what he does."
Despite all the fuss about Rodman's arrival in Los Angeles, it didn't prove to be successful for anyone involved. While the Lakers were looking to take the next step, Rodman wanted to prove that he still could be part of a championship-winning team. His stint in LA only lasted for 23 games.
Things didn't turn out well for Rodman and the Lakers
ADVERTISEMENT
Article continues below this ad
The mood quickly turned sour as the Lakers got eliminated in the Playoffs by the San Antonio Spurs. Many years later, Rodman admitted that he got fed up with the constant bickering between O'Neal and Bryant.
WATCH THIS STORY: Dennis Rodman, Tom Cruise, Mark Wahlberg, and other celebrities who put their lives at risk performing dangerous car stunts
On the other hand, O'Neal had later called him out for not showering after games and setting a bad example with his partying lifestyle. He even went as far as to call Rodman the worst teammate he ever had.
ADVERTISEMENT
Article continues below this ad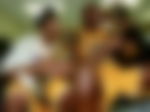 While it didn't work out for anyone involved at the time, the Lakers would go on to win three championships in a row from 2000-2002. Rodman, Bryant, and O'Neal's legacies are intact in the basketball echelons. Sometimes things just don't work out.