Ben Simmons Saga Takes Another Ugly Turn As 76ers Guard Stands to Lose Money Even If He Gets His Trade
Published 10/05/2021, 12:30 AM EDT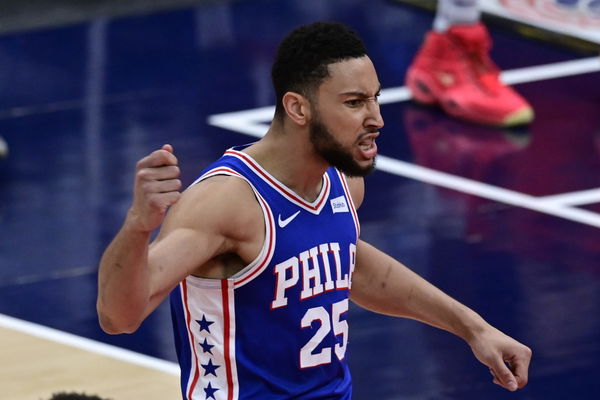 The entire offseason has almost gone by and the Philadelphia 76ers and Ben Simmons still cannot come to a consensus. Both the parties are being extremely rigid about their wants, and unless one of them caves in, they could stretch this situation beyond measure. The narrative around their messy breakup keeps on changing and making headlines every day.
ADVERTISEMENT
Article continues below this ad
At first, it seemed like Simmons would get exactly what he wants, because what good would come to either if he misses training camp. But now, it has come to everyone's attention, that it's Ben who would suffer more than Philly.
Does Ben Simmons need to rethink his strategy?
ADVERTISEMENT
Article continues below this ad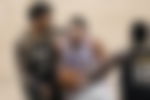 After the Philadelphia 76ers were eliminated from the playoffs last season, everyone was sure that a Ben Simmons trade was inevitable. And when an NBA player goes on record to say that he wants nothing more than to just be shipped off, it usually doesn't end well. And that's exactly what it spiraled into.
The 76ers did not budge and won't until they get a fair deal for him, and Ben was adamant that unless he is traded, he will not be reporting for training camp. He even went as far as saying he is willing to sit out an entire season if things don't go his way. Little did he know, this decision comes with his fair share of consequences.
His contract with the Sixers still has 4 more years left and sitting out that long will be a big financial hit for the point guard because of all the fines piling up. But it seems like this will also hinder him from getting traded.
As per ESPN, "The team that chooses to trade for him cannot agree to pay Simmons the money he is owed in fines from Philadelphia. Instead, Simmons would only be able to get some, or all, of the fine money back by coming to a settlement with the 76ers, who would have no incentive to do so."
WATCH THIS STORY: Kobe Bryant & Lakers 2001 Playoff Run, Michael Jordan & Chicago Bulls 1991 Playoff Run & Other Postseasons That Were Greatest of All Time
Philadelphia 76ers set to meet Toronto Raptors in preseason
ADVERTISEMENT
Article continues below this ad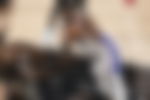 In this matchup against the Toronto Raptors, the 76ers will focus on resting their superstars. Joel Embiid will be taking a backseat as he tore his meniscus during the playoffs last season. Although he remained healthy in the offseason, he is going to be given more time to rest so he can play more vital games.
However, even their rookie Charles Bassey will be missing out on this action because of his visa issues. Until that's sorted out, he will sit it out. And of course, Simmons is expectedly not playing either.
ADVERTISEMENT
Article continues below this ad
Almost everyone is keeping a close eye on his situation with the Sixers. How far do you think this will be dragged? Who will eventually have to compromise and who will get their way?