'Best Four Years of My Life': Heat Legend Udonis Haslem Reflects on His Time With the Florida Gators
Published 03/27/2021, 4:00 PM EDT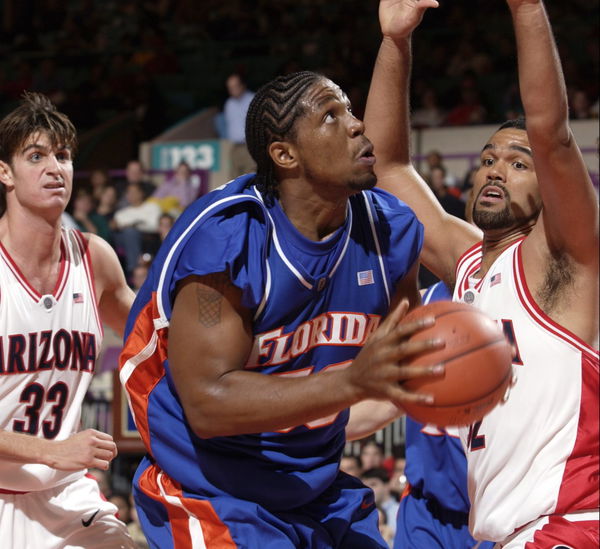 ---
---
Udonis Haslem is not an active contributor for the Miami Heat, but he holds a major distinction in the league. The 40-year-old is currently the oldest active player in the NBA, and nobody can match that. Haslem recently connected with former players Matt Barnes and Stephen Jackson, where he talked about his career with the Florida Gators and the Miami Heat.
ADVERTISEMENT
Article continues below this ad
Haslem spoke a lot about his NBA career, which has spanned nearly two decades. But before joining the association, Haslem spent four years at the University of Florida, suiting up for the Gators. 
When podcast hosts Matt Barnes and Stephen Jackson asked Haslem to narrate his experience of playing college hoops, the latter opened up on how his time with the Florida Gators changed his life forever. 
ADVERTISEMENT
Article continues below this ad
"It's probably the best four years of my life. It was the first time I really had the opportunity to engage with different kinds of coaches and really understand what life was about," Haslem mentioned. 
Haslem truly evolved into a power forward after he played four seasons with the Gators. Being a Florida native, he learned a lot of life values and was exposed to the competitive world upon joining the university.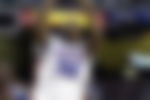 Udonis Haslem hailed Florida Gators coach Billy Donovan for disciplining him
"I love Billy. Billy pushed me," said Haslem when going through his college days. Current Chicago Bulls coach Billy Donovan has an impressive resume. While he's been sticking to the NBA since 2015, Donovan is a legend when it comes to college basketball. 
Billy Donovan spent 19 years as the head coach of the Florida Gators and achieved two championships in 2006 and 2007. He has been a source of inspiration for many athletes, and Udonis Haslem benefited a lot from playing under his coaching. 
"I'm saying when I got to college, that's when I really understood that you had to be in great shape, you had to eat right, you got to get your rest. I think that's when Billy started kind of like, breaking me in on that aspect and he wouldn't let up," Haslem informed. 
ADVERTISEMENT
Article continues below this ad
"Every morning, you up, you got conditioning. You don't go, you got to go again the next day and again at night. So you got to go twice. So Billy was the first one to really, really get that discipline in my life, as far as that," he mentioned. 
This drill didn't just apply to Haslem's college career. The 40-year-old stated that he still follows a similar regime in his daily life and that it keeps him healthy and fit to sustain in the NBA. 
Haslem averaged 13.7 points and 6.4 rebounds in four seasons with the Florida Gators.
ADVERTISEMENT
Article continues below this ad
Read Also: 'You Super Nice': LeBron James Gives Credit to Blazers' CJ McCollum Following All-Star Snubs
Trending Stories