Best Michael Jordan Quotes That Put a Dent in the Universe and Reflected His Winning Mindset
Published 01/24/2021, 5:00 AM EST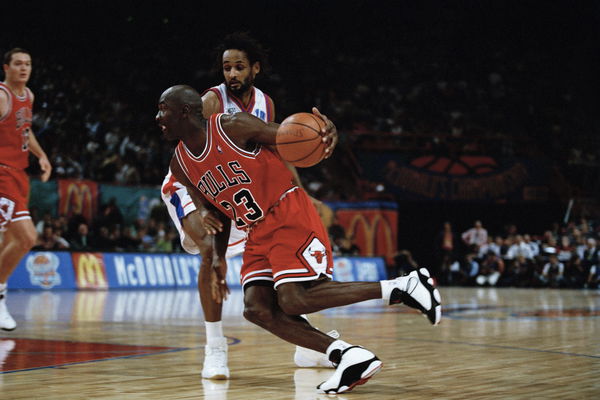 ---
---
It takes a lifetime to learn from the mistakes of oneself; hence, one must lead from the experiences of others. Be it a regular guy-next-door or his Airness Michael Jordan, everyone commits errors. But the differentiating factor becomes the response to those situations. While a normal being quits, the Gods under human skin thrive.
ADVERTISEMENT
Article continues below this ad
MJ is 'that' epitome of success. He did not come with a silver spoon in his mouth; he did not join an already successful team, but he worked tirelessly to outrun every foot and outsmart every mind. The boy from Brooklyn worked for Chicago and ruled the universe. So how did he do it? Which lessons formed the base of his incredible success?
One can base their life on these life-changing Michael Jordan quotes
ADVERTISEMENT
Article continues below this ad "To be successful, you have to be selfish, or else you never achieve. And once you get to your highest level, then you have to be unselfish. Stay reachable. Stay in touch. Don't isolate."
In MJ's documentary, The Last Dance, they showed how a 21-YO Jordan would not go to late-night parties or consume alcohol just to stay game ready. Those early sacrifices and being selfish helped him attain greatness. And today, he can party all he wants and he will still be the GOAT.
"My attitude is that if you push me towards something that you think is a weakness, then I will turn that perceived weakness into a strength."
Michael Jordan had a thing for 'investing' his anger. He would falsely assume that someone has counted him as a weakling and then work insanely hard to prove his imaginary foe wrong. This strange habit helped him get past arch-rivals on many occasions.
"If you quit once, it becomes a habit. Never quit!"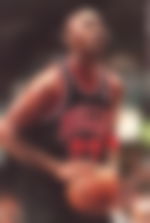 Many people believe that Jordan quit against the psychic pressure in 1993. It was a tough year for him. His father's murder, his name dragged into controversies, everything negative. His coping mechanism? He distanced himself from the negativities and embraced another challenge. That showed character. 
"I can accept failure, everyone fails at something. But I can't accept not trying."
The 6-time NBA Champion played six playoff seasons before finally lifting the trophy. In fact, in the playoffs 1990, he averaged 36.7 points and a career-high 2.8 steals. They still lost. However, it was Jordan's perseverance that he completed his first three-peat right after that season.
"Some people want it to happen, some wish it would happen, others make it happen."
This quote goes out for every fan reading this. Mostly, people keep procrastinating their dreams until the day they go far away from reach. Michael knows the power of 'doing' and endorses it too.
"I realized that if I was going to achieve anything in life, I had to be aggressive. I had to get out there and go for it."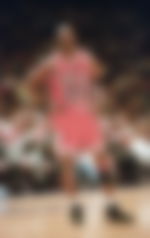 The Chicago Bulls legend was a tough leader. He would play the bad cop and be hard on his team during the practise games. All this, because he knew that being aggressive is the shortcut to success. He lifted his game and also that of others because of this belief.
"I never looked at the consequences of missing a big shot… when you think about the consequences, you always think of a negative result."
Missing 9000+ shots, losing close to 300 games, and choking on 26 clutch shots, that's MJ. Even as he touched the mountain top, it took walking on fire to stay consistent on the peak.
"Champions do not become champions when they win an event, but in the hours, weeks, and months, and years they spend preparing for it. The victorious performance itself is merely a demonstration of their championship character."
His overnight success resulted from years of painful preparation. He must have used the law of attraction and put in consistent hard work to prep himself for the D Day. 
"You have competition every day because you set such high standards for yourself that you have to go out every day and live up to that."
ADVERTISEMENT
Article continues below this ad
Air Jordan was an immensely competent athlete. He would take it personally and give his best in everything, be it his on-court games or his off-court business. It was like an addiction for him to stay competent and always strive for greatness.
"If it turns out that my best wasn't good enough, at least I won't look back and say I was afraid to try."
Understand this one through the example of his second comeback from retirement. The legend played for the Washington Wizards because he could not add much from the front office. He gave his best at the age of 38+ and satisfied his last wish.
ADVERTISEMENT
Article continues below this ad
Wow! His quotes are so powerful that one can literally get serious about one of those and change their entire life. Which quote from the list became your favorite, and why? Help us know in the comments and lay it out in the universe.