Best of Michael Jordan's The Last Dance: Revisiting Dennis Rodman's Vegas Trip
Published 12/28/2020, 10:00 AM EST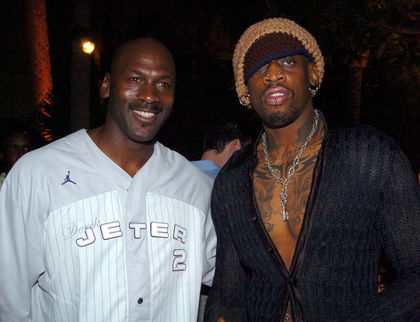 ---
---
In almost every probability, there was no adult in the '90s that did not know who Michael Jordan was. If there was one, he was surely living under a rock for ages. However, with the arrival of many more legendary sportsmen, MJ's popularity faded away. But that was until The Last Dance documentary completely swept away the millennials with his aura.
ADVERTISEMENT
Article continues below this ad
The 10-episode documentary blew the dust off many unknown chapters from the Chicago Bulls' platinum run. One of those was the eccentric Dennis Rodman's surprising detour. He pulled a stunt that gave Jordan and Phil Jackson jitters.
When Dennis Rodman became the main-man for Michael Jordan
ADVERTISEMENT
Article continues below this ad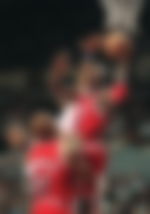 It was in 1997 when Scottie Pippen got his first big injury after playing 10 complete seasons. He had injured his left foot's second toe and was dodging a surgery for long. But in October 1997, it was sure he would not be coming back until Jan 1998. Back then, team's VP Jerry Krause had said, "You lose that leadership and that ability. All we can do now is hope everyone steps up."
Now, since he was out, it was obvious for the flamboyant Dennis to step up and take one for the team. He was the third leading figure that the Bulls could trust. And he did just that.
Into his season #3 with the Bulls, it was his first time in six years that the star defender played 80 games. However, the story behind missing the remaining two is unearthly interesting.
The Worm and his erratic moves surprised everyone
After stretching himself to fill up for Scottie, Dennis wanted to let loose and go to Las Vegas. As Michael Jordan himself put it, "When Scottie was out, Dennis was a model citizen, to the point where it was driving him f***ing insane. So, when Scottie came back, Dennis wanted to take a vacation."
ADVERTISEMENT
Article continues below this ad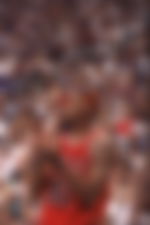 This led Dennis to secure a meeting with coach Phil and team leader MJ. That's when Dennis revealed to the head coach about his intentions to take a mid-season break and go to Vegas. To this, MJ had then responded, "Phil, you let this dude go to vacation, we're not gonna see him. You let him go to Vegas, we're definitely not gonna see him."
MJ knew Dennis a little too very well and so did coach Phil. Hence, they allowed Dennis only a 48-hour leave. Back then, he was dating actress Carmen Electra who tagged her relation as "an occupational hazard". To everyone's surprise, Dennis did not show up after two days, and eventually, it was MJ who had to go to Vegas and drag him back. 
ADVERTISEMENT
Article continues below this ad
Crazy hairstyles, unthinkable choices, WWE appearances, brilliant playing career, that was the maniac Dennis for all his crazy fans.