'Best Player in the Country' Former Scout Reveals His Initial Reaction on Seeing Kevin Durant Play
Published 03/08/2021, 2:00 PM EST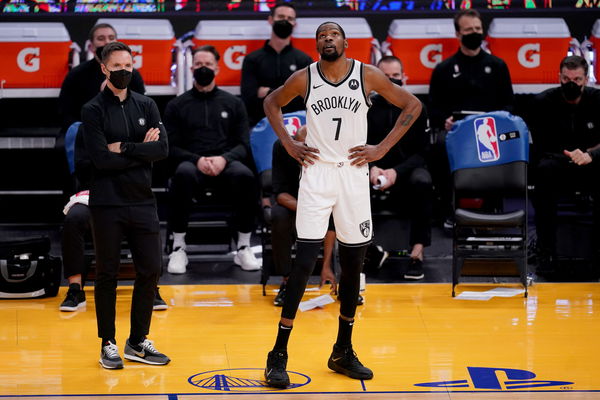 ---
---
Kevin Durant is arguably one of the best scorers the NBA has ever seen. Be it his ability to bury mid-range shots or jumpers or even posting up other defenders, KD has every weapon in his book to destroy any team's defense.
ADVERTISEMENT
Article continues below this ad
The 'Slim Reaper' was one of the best players in college as well. Playing for the Texas Longhorns, the 2-time Finals MVP averaged a staggering 25.8 points, 11.1 rebounds, and 1.3 assists per game, displaying his offensive potential.
Former NBA scout opens up about why Kevin Durant was the most talented player he scouted
ADVERTISEMENT
Article continues below this ad
Former Phoenix Suns' scout Antonio Williams recently spoke on the one-on-one podcast. There, he opened up about why Kevin Durant was the most talented player he has ever scouted.
Williams said, "I went to an event in New York. And I saw a player, and the player was three for 16 in the game, or three from 15, something like that. And the only thing I wrote in my notes was, I just watched the best player in the country. It was Kevin Durant when he is that when he was at Texas. He had a really bad game."
Williams then explained why he was unbothered by seeing KD's dismal shooting performance.
"I'm watching him and I'm like, nobody can bother his shot because he's seven feet tall. Right? They're not bothering his shot. He's creating space. He's doing it efficiently, and he's getting everywhere he wants to get, he's just not making the shots today. And that to me and just how they ease the economy of movement. How easily he was doing it, it was like, 'Man, this guy's the best player in the country.'"
KD became one of the top prospects in the 2007 draft and ended up being drafted by the Seattle Supersonics as the 2nd overall pick. Durant certainly delivered on his attacking prowess, becoming a four-time scoring champion and winning an MVP trophy as well.
Can KD win his third championship with the Brooklyn Nets?
KD might have won two championships already, but he is still not done. After a successful stint with the Warriors, the 32-year-old has taken up a new challenge in the Brooklyn Nets.
ADVERTISEMENT
Article continues below this ad
Although the Warriors were seen as one of the most talented teams in the NBA, the offensive firepower available with the Brooklyn Nets is absolutely staggering. With two other superstars in James Harden and Kyrie Irving, the Nets have one of the most lethal offenses in the league.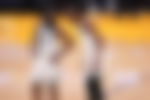 Watch This Story
Despite several criticisms regarding their potential fit, the trio has worked seamlessly so far. However, they have only played seven games together. Durant is certainly the key piece of the puzzle, bringing in some much-needed defense to the side.
ADVERTISEMENT
Article continues below this ad
With the latter part of the season still left, KD and the Nets will work towards building a cohesive system. The Nets have a pool of very talented players who can compete against any other contender.
If Steve Nash and Co. can figure out a system to incorporate all their stars and no one suffers from a major injury, Durant might be on his way to capturing his third ring soon.