'Best Shooter of All Time'- Former NBA All-Star Pegs Steph Curry To 'Re-Write Record Books'
Published 04/05/2021, 4:30 PM EDT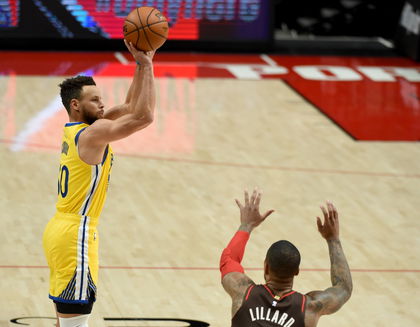 ---
---
Steph Curry changed the NBA by introducing his limitless range on the court. Three-point shooting went from the most frowned upon thing on an NBA court to the most encouraged. All because Steph Curry and his Golden State Warriors'started seeing incredible success with Steph and back-court partner Klay Thompson taking so many threes.
ADVERTISEMENT
Article continues below this ad
As a result, Curry has already climbed up to 2nd all-time in three-pointers made. While he is still behind Ray Allen, many expect Curry to comfortably pass Allen and earn the crown of the greatest shooter of all time. According to former NBA all-star Joe Johnson, Curry has already earned that title and will inevitably break the three-pointer record.
ADVERTISEMENT
Article continues below this ad
"We know Steph is the best shooter of all time. It's not a question. We know he is gonna re-write the record books.'
ISO Joe is 12th all-time on the list of threes made with 1978 over his career, so he knows what he is talking about. However, he will fall to lucky number 13 this season, as LeBron James is coming up on him and is just 7 made shots behind the record. Curry has 2691 made threes in his career. While that is impressive, he is still 182 made shots behind Ray Allen in the top spot.
Steph Curry: Will we ever see a shooter like him again?
Steph Curry is the definition of a 'one-of-a-kind' player. However, that doesn't mean there won't be a kid on a park somewhere right now practicing his three to make sure he can one day beat Curry's record. The natural progression of the game means better shooters will come in.
ADVERTISEMENT
Article continues below this ad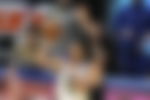 However, none of those shooters would be who they are without Curry. The cultural shift to three-pointers is one of the biggest happenings in the NBA over the last two decades. While many hate it, it has been fueled by the analytics of the game that now promotes taking those shots over anything else on the court.
ADVERTISEMENT
Article continues below this ad
While we may see someone beat Curry years from now, they won't be like Curry. There is nobody that can replicate that impact on the game. Without Curry, shooters would probably still be undervalued. Now they are the most important players in the league.